Celebrating World Anaesthesia Day at The Apollo University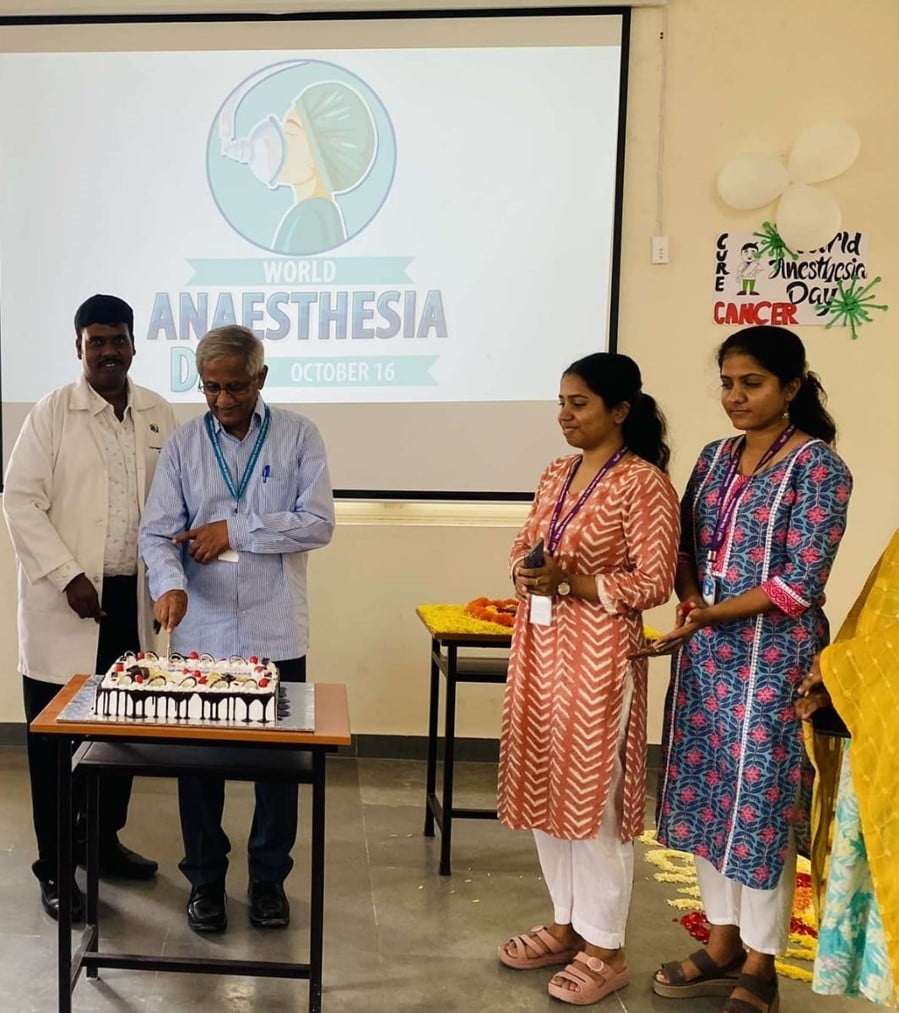 Our World Anaesthesia Day event was organized on 16 October 2023. The event was planned with the theme "Anesthesia and Cancer Care" in association with the University Event Management Club to create knowledge among students about their job roles. World Anesthesia Day was celebrated with great enthusiasm, focusing on the theme "Anesthesia and Cancer Care". The event aimed to raise awareness about the crucial role of anesthesia in cancer treatment and emphasize the improvements in patient care and outcomes.

This event was basically aimed at students about the responsibilities including maintaining the sterile Technique assisting the Anesthesiologist during General and Regional Anesthesia, troubleshooting anesthesia equipment, assisting with resuscitation and other operating emergencies, etc. The Department of Anesthesiology and Operation Theatre Technology, School of Health Sciences, The Apollo University organized the event.




The event enclosed:

1. Chief Guest Dr. Kailasanatha Reddy, Professor & HOD Department – Microbiology and Director of Allied Health Science

2. Dr. Madhav. P Associated Professor

World Anesthesia Day 2023 successfully shed light on the vital connection between anesthesia and cancer care. The event encouraged collaboration, knowledge sharing, and a renewed commitment to improving the well-being of cancer patients through comprehensive anesthesia practices.