COURSE OVERVIEW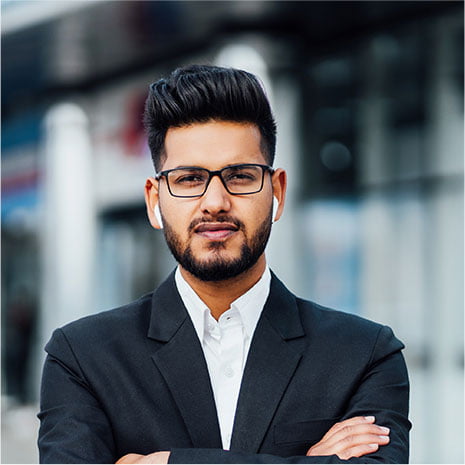 Molecular biology is a rapidly developing discipline. It stands at the crossroads of chemical, biological, physical and computational sciences and focuses on understanding cellular processes, biological molecules and their interactions. Molecular Biology is a multidisciplinary area of study that deals with the structure and function of molecules as well as their interplay in creating the phenomenon of life. The Master of Science in Molecular Biology is a high-level scientific program with multidisciplinary solid courses combining theoretical formation with research-oriented skills. Students can choose between the Profile Biotechnology for Global Health and the Profile Agro- and Plant Biotechnology. The program's objective is to provide graduate students with a high level of relevant knowledge and expertise in contemporary Genetics and molecular biology, including experimental techniques, library research, writing and communication skills. Graduates will have the knowledge and skills needed to carry out high-quality scientific research and will be prepared for employment in positions with some responsibility in the research and teaching enterprises of academic institutions (as instructors and technical staff), in science-related jobs in the broad biotechnology sector (e.g. food and beverage industries, pharmaceuticals, biomedical, and agriculture-related industries), or in government sector institutes and laboratories. In addition, they will be well prepared to continue higher education at the PhD level. Seminars given by invited speakers are regularly offered, and students are strongly urged to attend. This course consists of a series of presentations by faculty to introduce their research programs. Several outstanding and multidisciplinary scientific teams have developed the program content. The advanced courses and electives are taught by leading researchers with a proven scientific track record, thus contributing to the research-oriented nature of the program. The degree is a basis for further studies and research in this field, such as M.Sc. and PhD.
PROGRAM FEE AND SCHOLARSHIPS
Eligibility
The candidate must have passed or appeared for the Intermediate Examination (10+2) with Mathematics, Physics and Chemistry and should have completed 17 years as of 31.12.2022.
Apply Online: https://theapollouniversity.edu.in/form.php or visit our webpage for additional information www.theapollouniversity.edu.in
Documents Required:
• SSC/10th, Intermediate /+2 Mark sheets
• Conduct & amp; Transfer certificates
• Migration Certificates in case of students from other States
• Aadhaar Card