COURSE OVERVIEW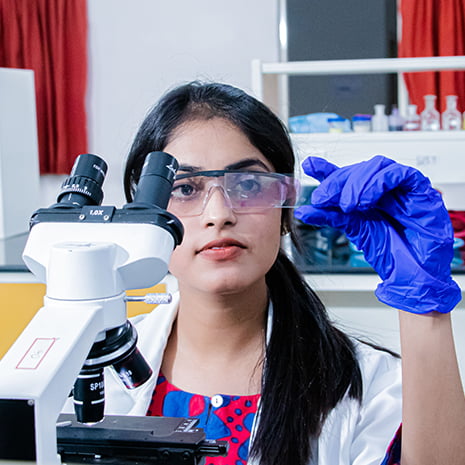 The B. Sc Genetics and Molecular Biology program at The Apollo University is designed in view of the increasing demand for training manpower in the area of Cancer Biology, Genetic Engineering and Biotechnology. The committee of Faculties & experts of Apollo Hospitals Group proposed this program to explore the study of diseases of living organisms, covering everything from the interactions of animals in their environment to how genes are expressed and related to various diseases. The program is broad based and it would give a good insight into modern biology and important component of hands-on training to the students. Thus, by nature it will be an interdisciplinary program. Moleclular Biology is the applied domain of life and natural sciences, used for diagnosis, prevention and treatment of human diseases. The various streams of biomedical science are Molecular Genetics, Pathology, Biochemistry, Molecular & Cell Biology, Bioinformatics, Immunology, Stem cells and Tissue Engineering, Epidemiology, and Molecular Therapeutics. At The Apollo University, we have skilled and experienced faculty to impart training in various tools and techniques of Molecular Biotechnology. Moreover, we facilitate our students with the latest technologies during the lab sessions to ensure a hands-on experience, this in turn helps them become industry- ready. The curriculum is designed with an aim to provide project-based learning, wherein the students work on projects as part of the study. On 2nd February 2023, Visitor Education Program Agreement (VEPA) has been signed between The Apollo University and Brigham and Women's Hospital, Inc., 75 Francis Street, Boston, MA 02115, USA. In addition, to improve the students research skills, the university has signed memorandum of understanding (MoU) with University of Hyderabad, India and Aurobindo Pharma, India, which provide training to the students of B.Sc. Genetics and Molecular Biology.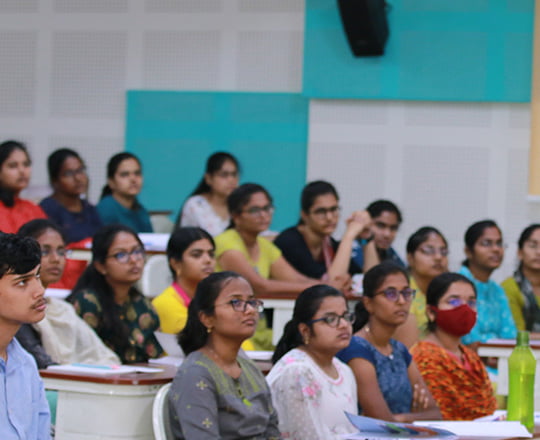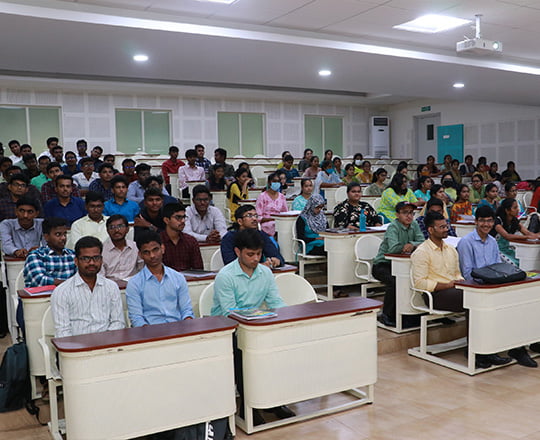 PROGRAMME OBJECTIVES
To produce graduates that understand fundamental genetic principles and apply that understanding to analyze and manipulate traits in living organisms.
To summarize the background, methodology, results and conclusions of a set of experiments, as published in a single or in multiple related scientific papers, and lead classroom discussions on them
To understand the importance and applications of scientific thinking in the fields of health and biomedicine
To use and apply new tools and techniques of Molecular medicine to solve healthcare industry problems.
To engage the students in industry-based practice based on student interest, and field demand
An opportunity to work for 6 to 12 months on Molecular Biotechnology research projects at Brigham and Women's Hospital, Harvard Medical School, Massachusetts, USA
Training and Employment Opportunities to all B.Sc. Genetics and Molecular Biology at Aurobindo Pharma and Dr.Reddy's Labs
Basic and Advanced Training programs by the experts of University of Hyderabad and Indian Institute of Science Education and Research (IISER) Tirupati in the fields of Cancer Biology, Virology, Immunology, DNA Diagnostics, Stem cells and Tissue Engineering
The degree serves as a basis for further higher studies and research in Molecular Biotechnology fields such as M. Sc. and Ph.D.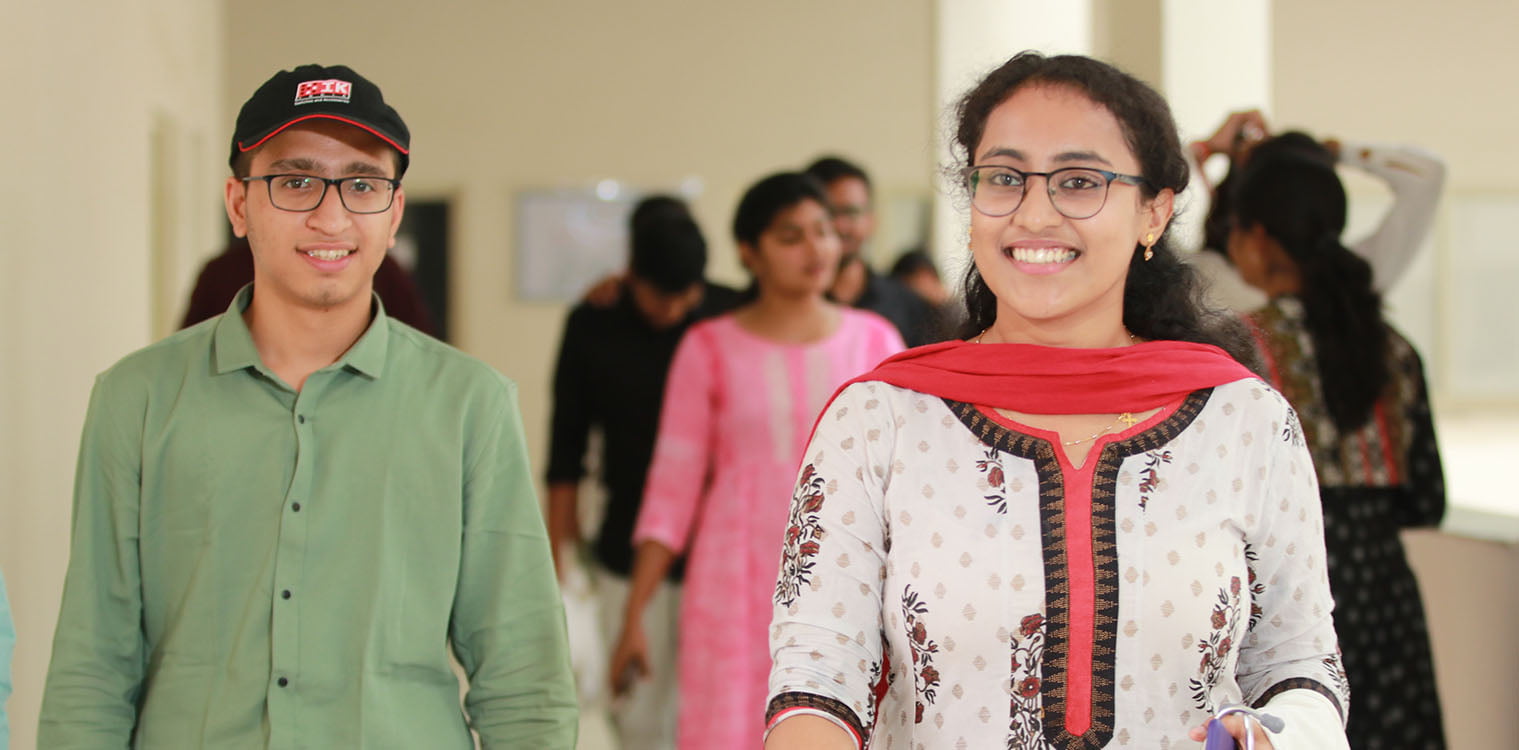 PROGRAM FEE AND SCHOLARSHIPS
| | |
| --- | --- |
| Admission Fee (One-Time Fee) | ₹ 6,500 |
| 1st Year | ₹ 60,000 |
| 2nd Year | ₹ 60,000 |
| 3rd Year | ₹ 60,000 |
| Total Course Fee | ₹ 1,80,000 |
Scholarship is available for eligible students
Eligibility
Passed with at least 45% (40% in case the candidates belong to reserved category) marks with Botany, Zoology, Physics and Chemistry of Intermediate or must have appeared for Class 12 or equivalent examination with Physics, Chemistry, Mathematics or Botany and Zoology, as major subjects and the particular exam should be recognized by the Andhra Pradesh board which includes IPE (Intermediate Public Examination), CBSE, ICSE, HSCE etc. and the minimum age for applying is 17 years as on 31st December 2022.
The Genetics and Molecular Biology graduates can explore the employment opportunities in various public and private sectors. They mostly acquire the following positions: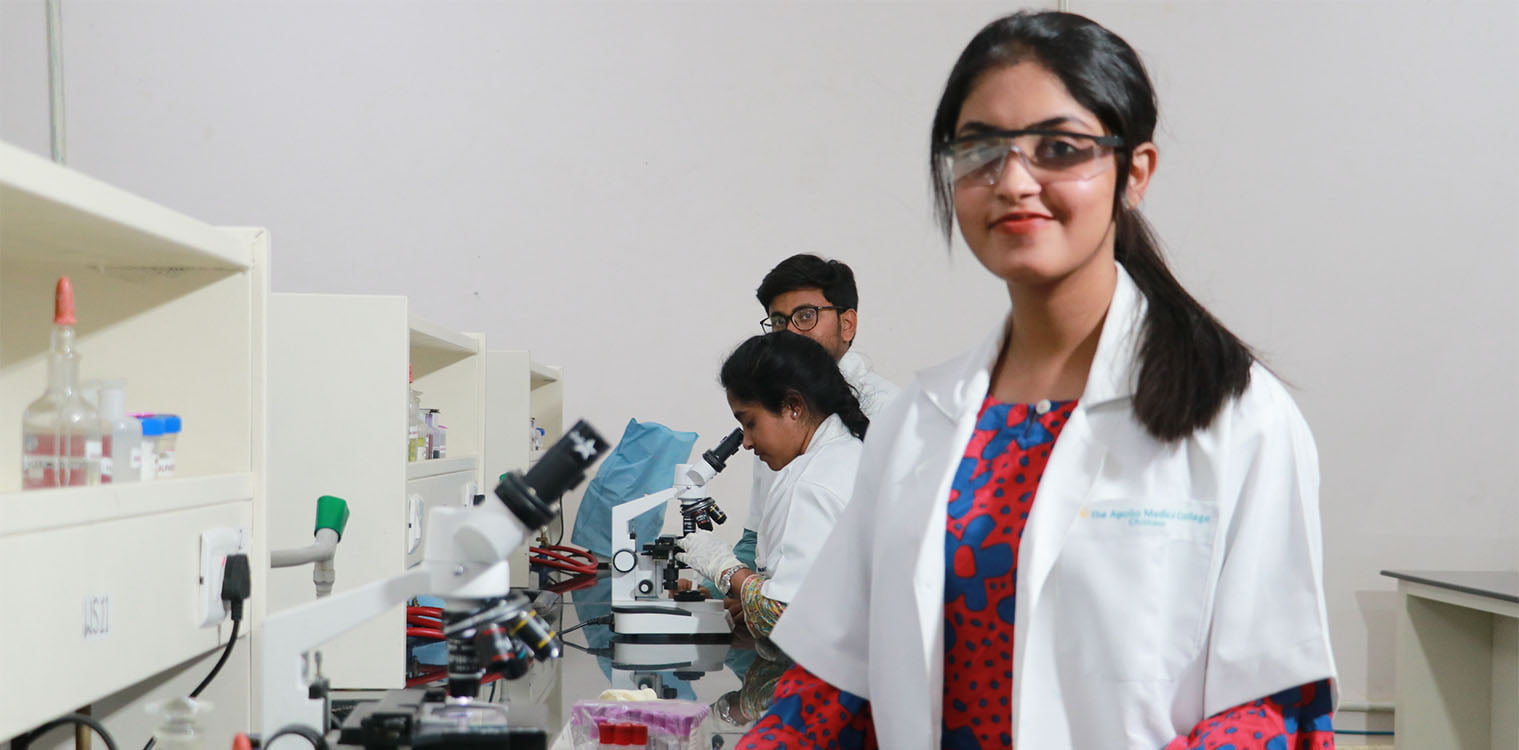 Clinical Scientist
Biomedical Scientist
Lab Manager
Biomedical Engineer
Clinical Researcher
Clinical Database Manager
Clinical Research Coordinator