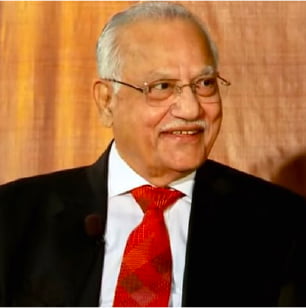 Dr. Prathap C. Reddy
Chancellor, The Apollo University
---
Dr. Prathap C. Reddy, the visionary Founder Chairman of Apollo Hospitals, is widely acknowledged as the architect of modern Indian healthcare. He is best described as a compassionate humanitarian who dedicated his life to bringing world-class healthcare within millions' economic and geographic reach. The institution that he envisioned and built ' Apollo Hospitals, steered a revolution and marked the birth of the private healthcare industry in India.
---
Dr. Ravi Raju has more than 40 years of Academic and Administrative experience in the Higher Education space in Andhra Pradesh and Telangana. He was the Vice-Chancellor of Dr. NTR University of Health Sciences, Director of Medical Education of the Combined State of Andhra Pradesh, and President of the Indian Society of Nephrology.
Dr. Ravi Raju has been part of the Apollo Hospitals Group for the last two decades as Chief Consultant Nephrologist at our Vizag Hospitals. He has also been working on several research projects of Epidemiology and Etiology of Kidney diseases in Andhra Pradesh, Odisha and Chhattisgarh in the role of Principal Investigator. In recognition of his services in the field of Medicine, Dr Ravi Raju has been awarded Life-Time Achievement Award by the Indian Society of Nephrology; Sardar Vallabhai Patel National Award for Distinguished Service to Nation; D.Sc. (Honoris causa) from Sri Chandrasekharendra Saraswati University, Kanchipuram and a Fellow of the Royal College of Physicians. Dr. Ravi Raju is a Member of the Governing Body of the National Board of Examinations, a Member of the Selection Committee, B C Roy National Awards, the Selection Committee ICMR National Awards, and Expert Panel University Grants Commission.
Dr. Ravi Raju is married to Dr. Radha, Gynecologist and former Principal of Andhra Medical College. His son is a Nephrologist at NYU Langone Health, NY, USA.
---
The Apollo University aspires to create global leaders of the future through transformative education developed at the intersection of healthcare, technology, and management, having roots in Innovation & Research in an inclusive culture that stimulates critical thinking and sustains our legacy of excellence.
In his role, Prof. Vinod Bhat will be responsible for the smooth functioning of the University, devising strategies and action plans for achieving Academic Excellence, and nurturing a Research and Innovation ecosystem Governance supported by National & International Collaborations and good.
---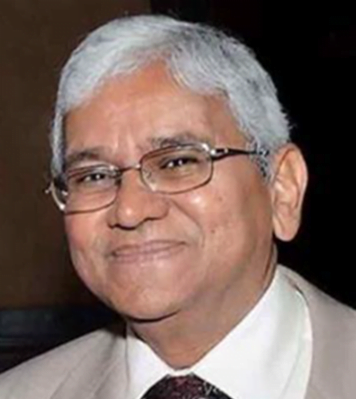 Dr. Ravi Raju Tatapudi
Pro Chancellor
---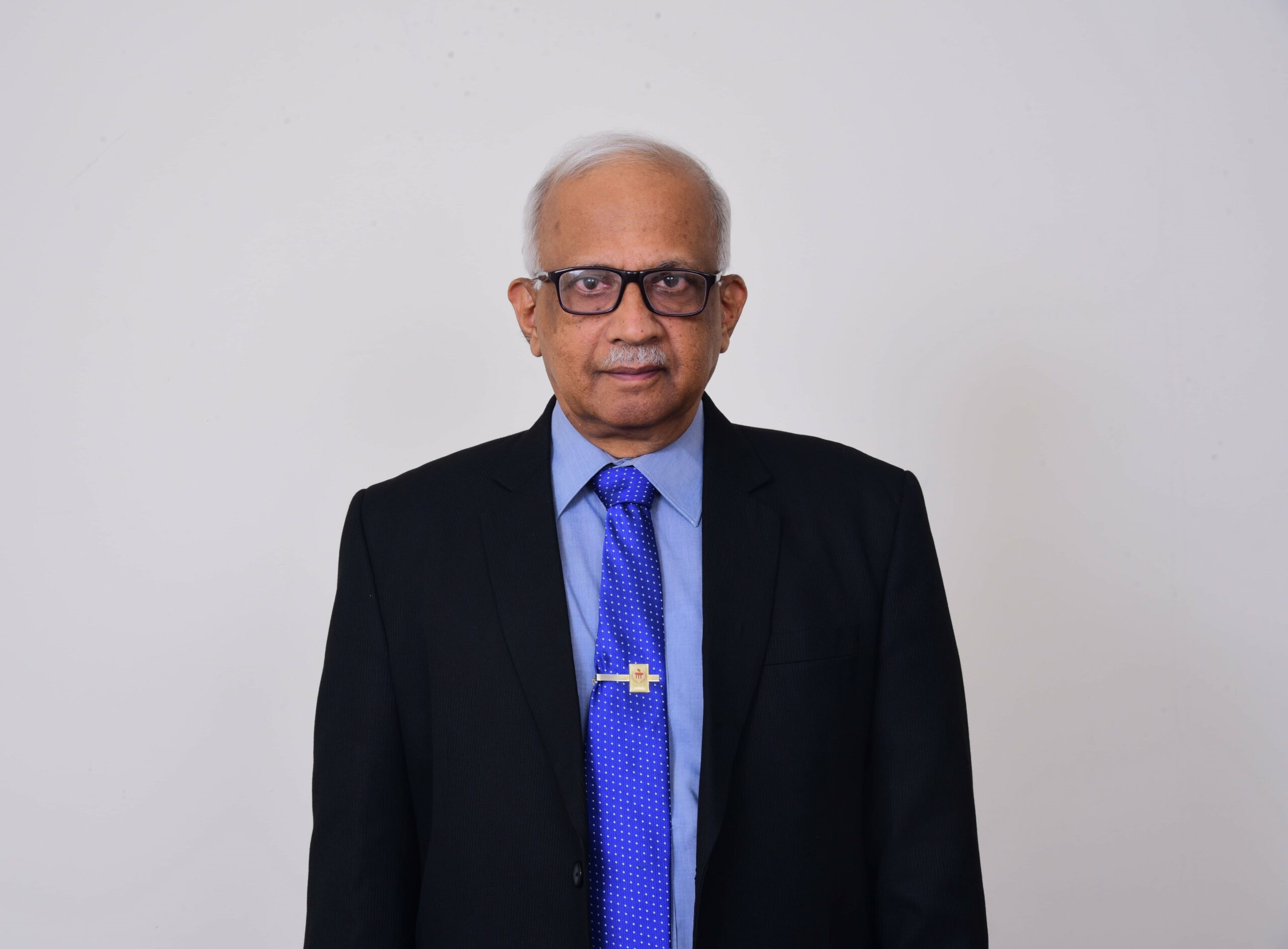 Dr. Vinod Bhat
Vice Chancellor
---
Prof. H. Vinod Bhat took charge as the Vice Chancellor of The Apollo University (TAU) on 1.7.2022.  He has been a medical doctor, a teacher, researcher and administrator for the past 34 years. As the Vice Chancellor of Manipal Academy of Higher Education, he was responsible for the University being conferred the coveted tag of Institution of Eminence, which was one of only three such conferments in the Private sector. He has been an institution builder par excellence, setting up two campuses, five University departments and over 100 University Centers. He has very strong international University networks, having been the Co-Chair for the FICCI Higher Education Committee in the year 2017 – 18.
His aspiration is to make TAU one of the best in the country in health sciences – combining Apollo's strengths in Hospital networks, rural outreach through Total Health, Research in clinical sciences & MedTech  and Healthcare Management – in the next five
---
The Apollo University (TAU) in Chittoor was established on a foundation of academic rigour & excellence, socially relevant research that impacts lives and inclusive policy that makes admissions need-blind. The legacy of 40+ years in corporate healthcare has made us aware of the gaps in higher education in the healthcare sector, which we have attempted to address by reworking the curriculum of such courses and commencing entirely new programs. All our programs and research happen at the intersection of healthcare, technology, management sciences and humanities.
This growing University on 100+ acres of lush green suburban space is ideally situated for scholastic pursuits in a safe, secure, healthy surrounding. Life on campus fosters all round development of students, permitting them to explore a myriad of student clubs, outdoor activities and social outreach. The Total Health Project at Aragonda, a village 20km from the University, which also happens to be the home town of our founder Dr Pratap C Reddy, is a model worth emulating across the country. Students get first-hand experience in community engagement while working on the social determinants of health and improving demographic indicators.
The Apollo group is the largest healthcare provider in the private sector in India. Students get to work in our facilities on projects, during internships and even as employees after successful graduation. However, to make our graduates globally employable, TAU creates elective opportunities for students to do a semester abroad with credit transfer agreements with our partner Universities. We encourage the students to imbibe the essence of lifelong learning.
The faculty and the staff at TAU are student-friendly and strive hard to make student life a memorable phase of their lives. My best wishes to all who have chosen TAU as their learning destination.
---
Prof. M. Potharaju, Registrar, The Apollo University, has been in academics and administration for over three successful decades. Before joining The Apollo group, he worked as Registrar for a fruitful decade of GITAM Deemed to be University, Visakhapatnam. In this very challenging and fulfilling assignment, he has endeared himself to various sections of the academic community. As a Distinguished Professor, one of the rarest honours conferred on a teacher of eminence, Prof Potharaju has to his credit fifteen years' service as Professor.
Prof. Potharaju has risen to this coveted position with his steady and successful innings in various administrative positions such as Registrar, Vice-Principal Director of Student Affairs and many academic-administrative assignments, which he handled deftly.
He was instrumental in setting up many student support bodies like Science Activity Center, e-Cell, Kalakriti and many Professional Societies such as IEI, CSI, ISoI, EWB, IEEE and IETE to make campus vibrant. Moreover, due to his committed efforts, he could establish strong Industry Institute Interaction through collaborative programs in consultancy, Training, CSR activities and Placements.
Prof. Potharaju has a consistently brilliant academic record – First Class in B.E in Civil Engineering, Distinction in M.Tech in and PhD in Structural Engineering. His broad areas of research interest include Fire Resistant Concrete, Geopolymer Concrete, Recycled Aggregate Concrete, Ternary Mixes and Alternate Building Materials.
Prof. Potharaju has thirty years of teaching experience and two decades of rich research exposure, as reflected in the 62 publications – National and International and seminar papers and conferences. In addition, he has completed eight research projects funded by the Department of Science & Technology (DST), the University Grant Commission (UGC) and the Department of Atomic Energy (DAE).
He is a consultant to many organizations, including Visakhapatnam Port Trust, VUDA, Greater Visakhapatnam Municipal Corporation (GVMC), Andhra Pradesh State Housing Corporation (APSHC) and many public and private sector organizations.
He has authored three textbooks/monographs. He has guided three research scholars for their Ph.D . He has organized six seminars and attended a number of seminars and workshops. He visited various foreign universities, including the University of Texas, Arlington, WVU, University of Windsor, Canada, National University of Singapore (NUS), Singapore. He is an expert member of various technical committees, such as the Taskforce on Prefab technologies and the Taskforce on pollution control measures, constituted by the Government of Andhra Pradesh. He is a senior member of various professional bodies like the Fellow of the Institute of Engineers (FIE) and Member of the Indian Society for Technical Education (MISTE).
---
Apollo University's Core Goal is to pursue our Vision and exemplify the Academic-Co-Extra-Curricular dynamic in student engagements that are both promising and constructive in the real world. We believe in the Quotient of student enrichment and sparking curiosity. It is our continued endeavour to be a force to reckon with and stand out in the world to become the best University.
We act as a catalyst to stimulate the learner's potential and offer the appropriate mentorship to inculcate the trend of making the right choices at the right time. We nurture learners to be creative and curious. The Apollo University [TAU] curriculum is carefully curated to accelerate student engagement. I state that we are fully equipped and motivated to foster the spirit of excellence in Teaching-Learning, with the amplified goal of providing holistic education, Research & Development, and Outreach.
Our qualified and committed team of Staff will ensure that your experience at TAU is incubated in your heart. We welcome you to enjoy the responsibilities and privileges of being a TAU student. Backed up by The Apollo group, created by Dr. Prathap C Reddy, Chairman-Chancellor, I once again reiterate that the established culture at TAU fosters the realization of your career goal.
---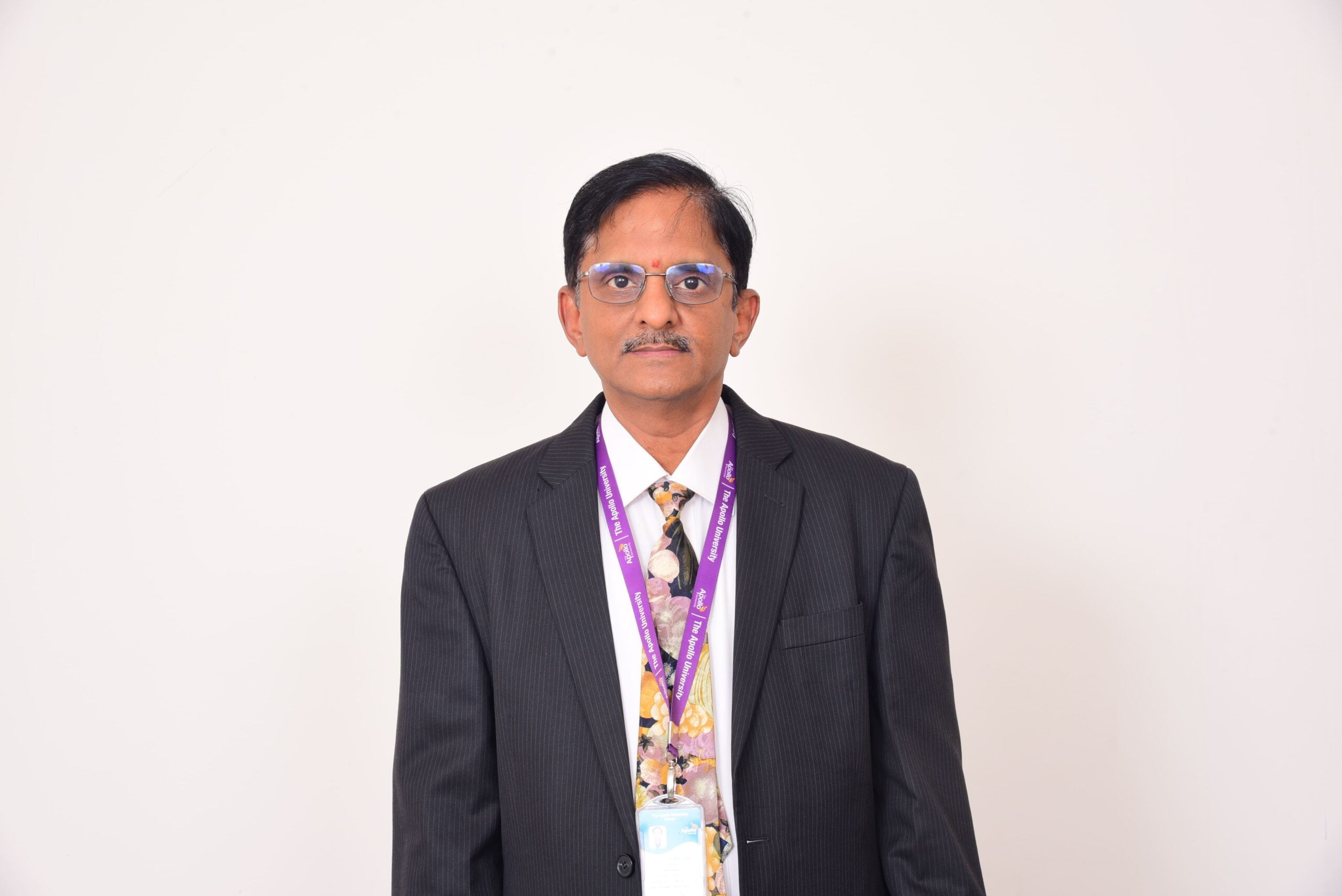 Dr. M. Potharaju
Registrar
---