COURSE OVERVIEW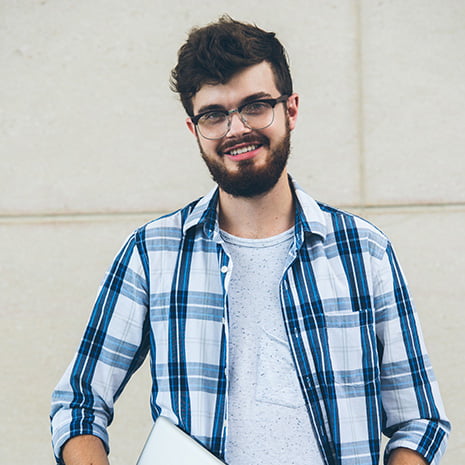 The B. Tech CSE program at The Apollo University aims to expertise in computation through strong knowledge of Algorithms, Data Structures, and coding skills in programming languages like Python, C, Java and open-source technologies, Artificial Intelligence, Cloud and Big Data technologies.
The Department has well-equipped specialized laboratory facilities like Python Programming, Programming for Problem Solving using C, Data Structures, programming with objects, Database Management Systems, Web Application Development, Data Mining and Big Data and Analytics etc.
The department is having well qualified and experienced faculty members. The faculty is a perfect blend of different specializations in Computer Science and Engineering to impart their expertise in handling diversified courses of the UG Programs. The teaching methodology in the department goes beyond fulfilling the syllabus requirements of the University to meet the today's industry needs.
Faculty motivates and guides the students to do mini projects in core subjects. Special focus will be given to develop Communication and Soft Skills. The department is having strong association with industries to uplift the student's practical knowledge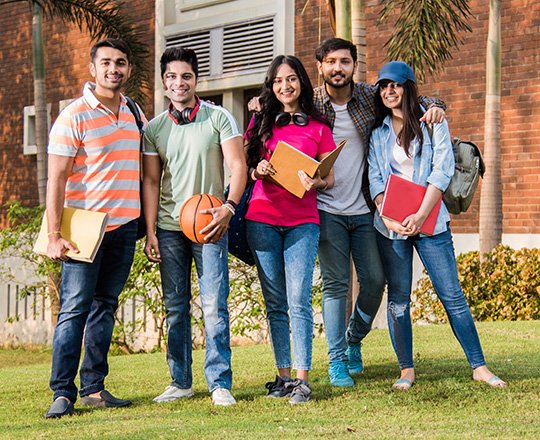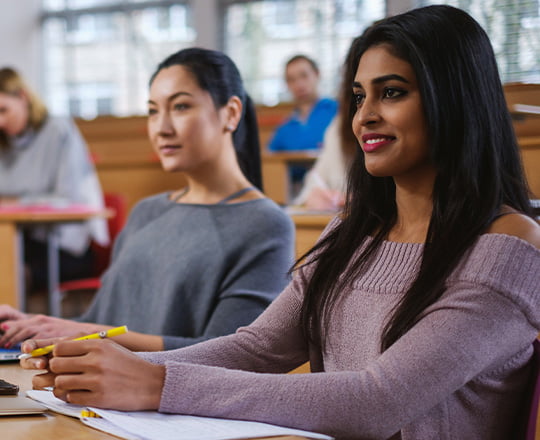 PROGRAM OBJECTIVES
To develop a strong theoretical and practical background across the computer science discipline with an emphasis on problem solving.
To inculcate professional behavior with strong ethical values, leadership qualities, innovative thinking and analytical abilities into the student.
Develop professionals with sound knowledge in theory and practice of Computer Science and Engineering.
Facilitate the development of academia-industry collaboration and societal outreach programs.
An ability to apply mathematical foundations, algorithmic principles, and computer science theory in the modeling and design of computer-based systems in a way
Industry Leader Speak
When it comes to choosing a career in the field of engineering, there are many options available. However, Computer Science engineering is often a popular choice amongst students and that is because of its application in a wide range of fields. As the world continues to change at an instantaneous pace, it can be challenging to keep up with the latest trends. Nevertheless, understanding these latest technological trends is significant for businesses and individuals who want to stay in the vanguard. The dynamic field of the Information Technology industry is full of new technologies, tools, software frameworks, and innovative ideas. At TAU, the focus of students is made on the development of modern technologies as it occurs symbiotically and inevitably affects one another.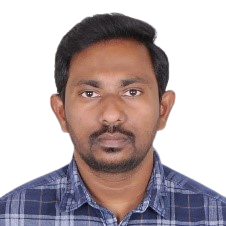 Challa Vijay Kumar
Technical Manager
Galaxe Solutions India Pvt. Ltd.
PROGRAM HIGHLIGHTS
Following are the advantages of Joining B. Tech. Computer Science & Engineering program at The Apollo University
An opportunity to work on Computer Science related projects with Microsoft India and Harvard Medical School, Boston, USA.
Well defined teaching-learning process with use of technology-based teaching methodologies.
Highly Qualified & Research Oriented Faculty.
Soft skill training Programmes offered by reputed professional companies are arranged to enhance their communication and general aptitude skills.
The degree serves as a basis for further higher studies and research in this field such as M. Tech. and Ph.D.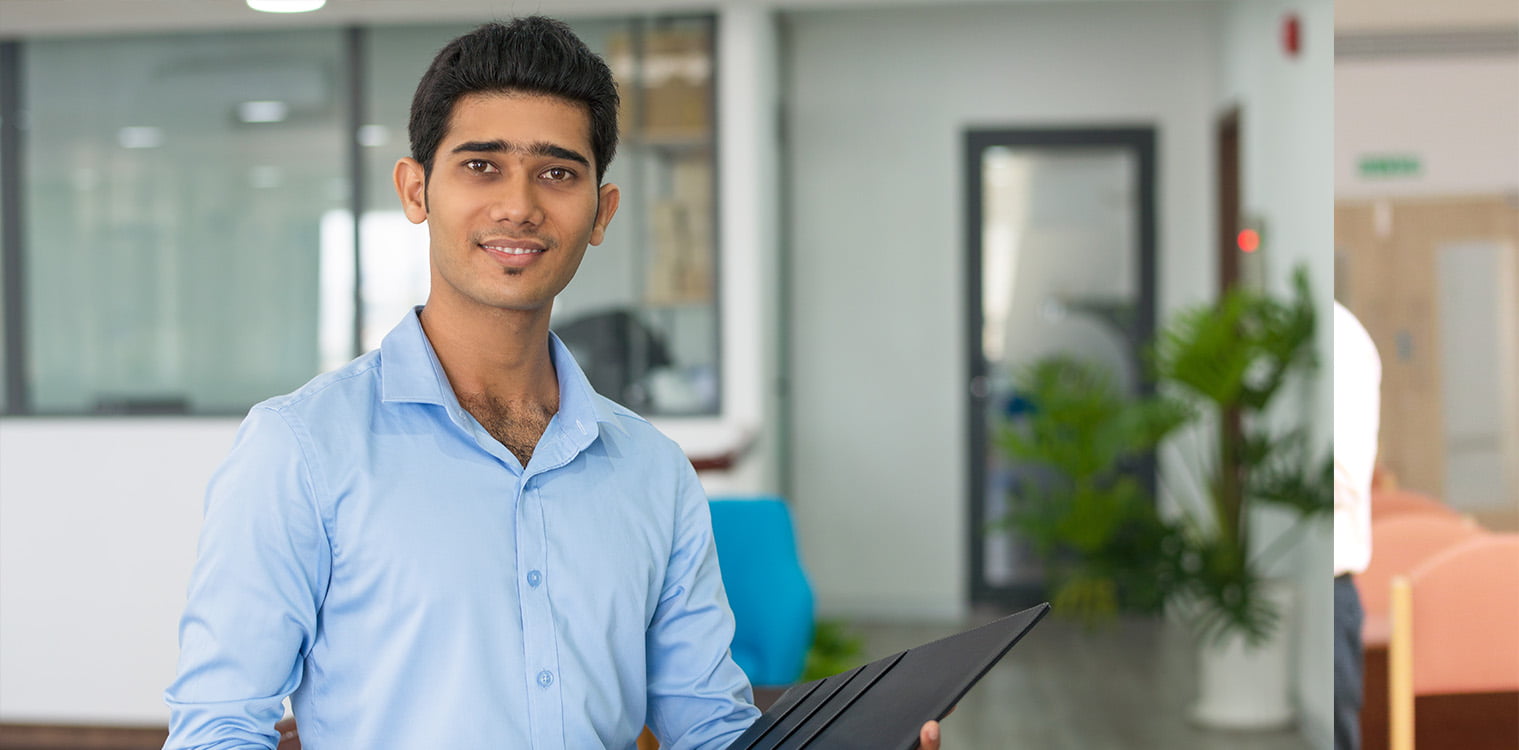 PROGRAM FEE AND SCHOLARSHIPS
| | |
| --- | --- |
| Admission Fee (One-Time Fee) | ₹ 6,500 |
| 1st Year | ₹ 2,12,800 |
| 2nd Year | ₹ 2,12,800 |
| 3rd Year | ₹ 2,12,800 |
| 4th Year | ₹ 2,12,800 |
| Total Programme Fee (4 Years) | ₹ 8,51,200 |
Scholarship is available for eligible students
Eligibility
Candidates must secure 50% in Physics, Chemistry and Mathematics of Intermediate or in the diploma course or must have appeared for Class 12 or equivalent examination with Physics, Chemistry, and Mathematics as major subjects from any recognized board. Candidates who have completed or qualified the final year of diploma in engineering courses are also eligible Candidates must not exceed the age of 24 years and the minimum age for applying is 17 years as on 31st December of Calendar Year.
The CSE graduates can explore the employment opportunities in various public and private sectors. They mostly acquire the following positions: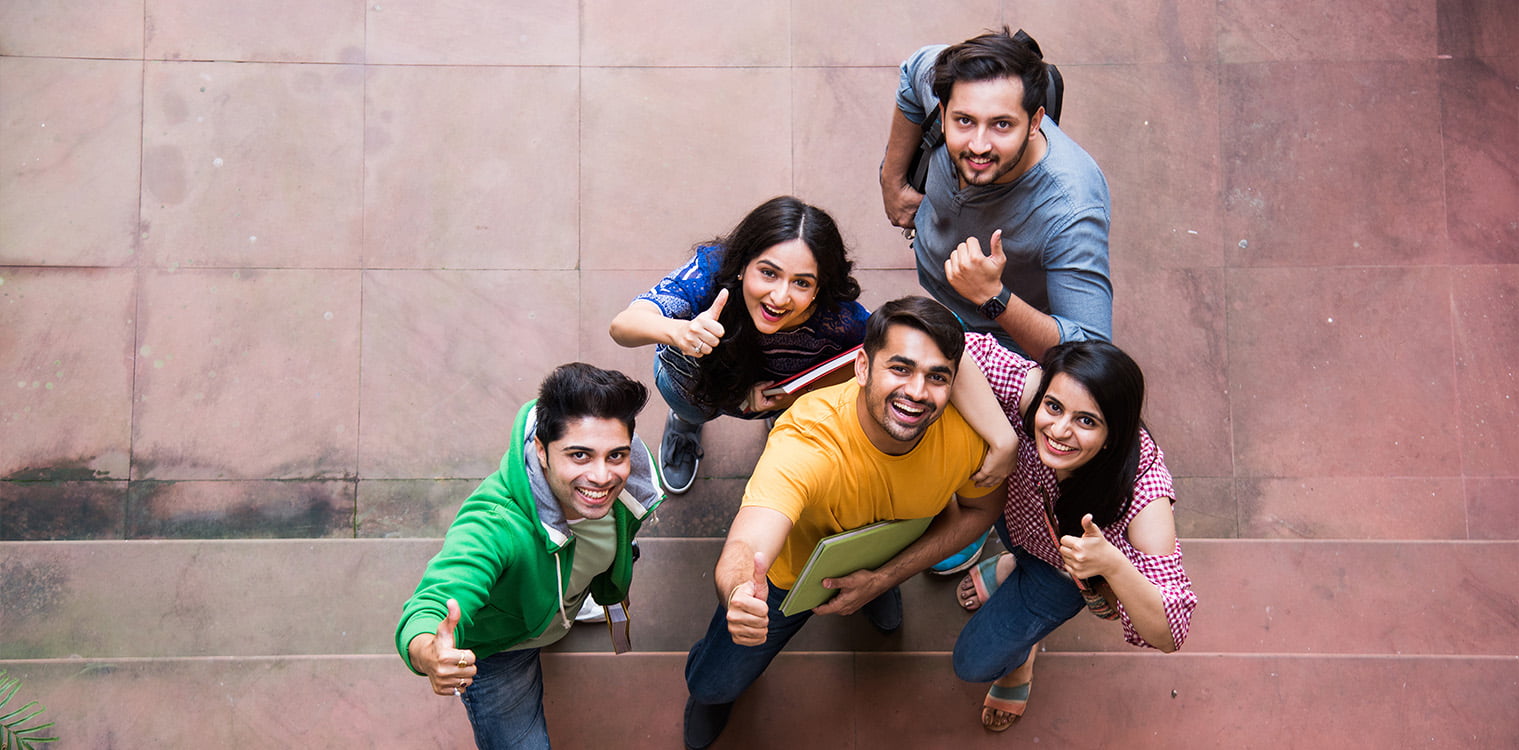 Big Data Engineer
Cloud Engineer
Data Scientist
Database Administrator
Full Stack Developer
DevOps Engineer
Game Developer
Mobile App. Developer
Web Developer
Software Developer
MEET OUR STUDENTS
I am Mughal Arshad currently pursuing my Bachelor of Technology Computer Science and engineering at the Apollo University.
It has been around fifty days now and I can say for sure that, "yes, I've chosen the best. The universities world class infrastructure, high technological laboratories, pleasant atmosphere, lush – green campus and the central library with huge amount of information enhance our abilities for a better future. Not just in academics the university is ahead in various extracurricular activities such as sports and clubs.
I am really glad to be a part of this fabulous institution….
---
Mughal Arshad
The Apollo University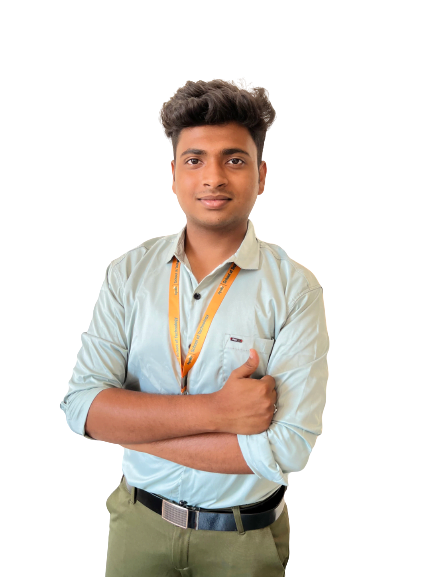 MEET OUR STUDENTS
"I am P. Leela Vasanth Kumar pursuing B.Tech CSE.
I am glad to provide you feed back about the college. My overall experience to the data has been amazing, and the college is having an amazing infrastructure. The emphasis on sports along with education is helping me a lot. I have always found a positive and healthy environment and the teachers are highly supportive.
We are provided with the at most facilities that improve our knowledge and skills.
---
P. Leela Vasanth Kumar
The Apollo University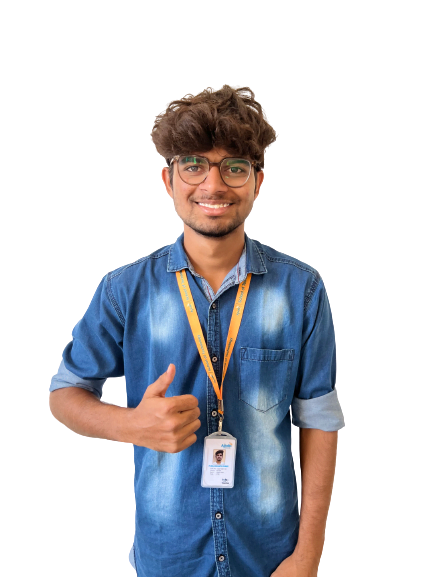 MEET OUR STUDENTS
I am Lasya Reddy currently pursuing B.TECH in the Apollo University.
It is needless to say the experience is amazing, not just from academic perspective but also overall .The support of professors and fellow students community. I got was priceless as we grow into such diverse bunch far from home. I think this is the perfect place to find an excel at what you want to do going ahead.
---
Lasya Reddy
The Apollo University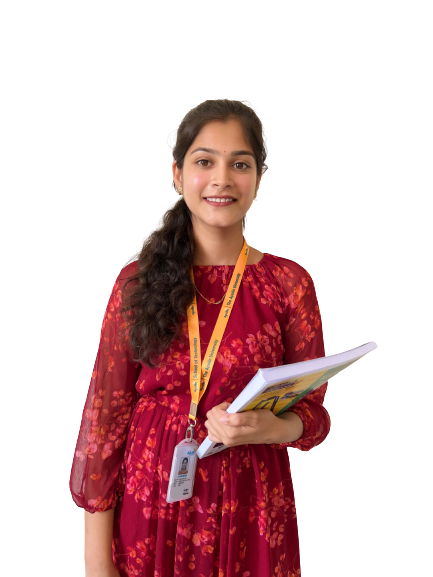 MEET OUR STUDENTS
I am K.N Bhavana currently pursuing B.Tech CSE .It was my fortune to be the part of Apollo University. Here, University provide ability to think and work independently. It encourages individuality and Creativity.The University really cares about its members .The environment the college provides is very reasonable and quite good. Best teaching staff is provided .Teachers are so good and cooperative .Faculties are very helpful and understandable well communication .We also have sports .We are having library.
---
K.N Bhavana
The Apollo University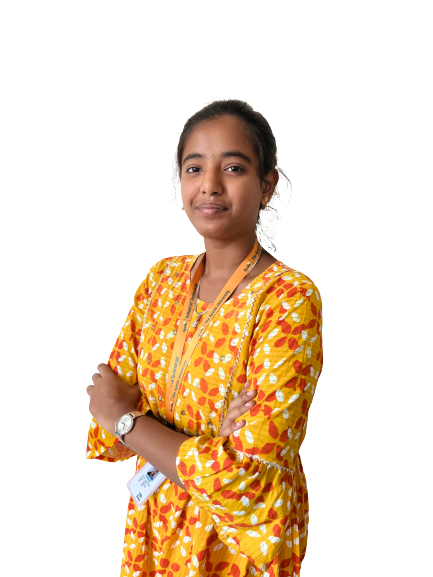 MEET OUR STUDENTS
I am R. Gayathri currently pursuing B. Tech CSE I'm happy to be a product of the esteemed university. TAU not only provides a platform to enrich academic but also emphasis on the all-round development of the student. It provides a lot of opportunities for students to showcase their talents, which includes club activities, sports, singing both individual and group. These activities create a very pleasant and enriching atmosphere for students as well as teachers as we enjoy it a lot.
---
R. Gayathri
The Apollo University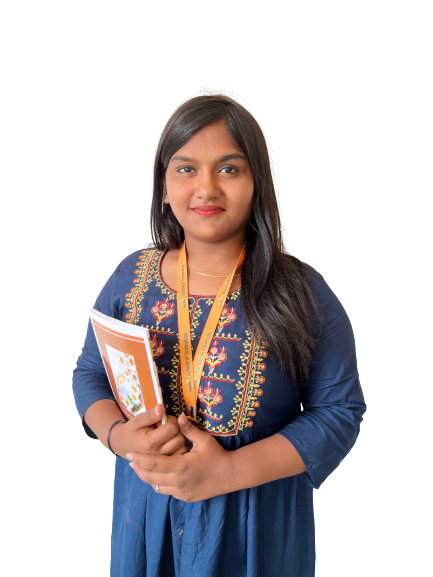 MEET OUR STUDENTS
I am K. Sunandita currently pursuing B. Tech CSE, Semester – III it was my immense fortune to be the part of the Apollo University. The entire faculty and department leaves no stone unturned to shape one's future. We are provided library and lab facilities to improve our knowledge and practice coding. The competitions and contests in coding enhance our technical knowledge. We also have sports and other curricular activities."
---
K. Sunandita
The Apollo University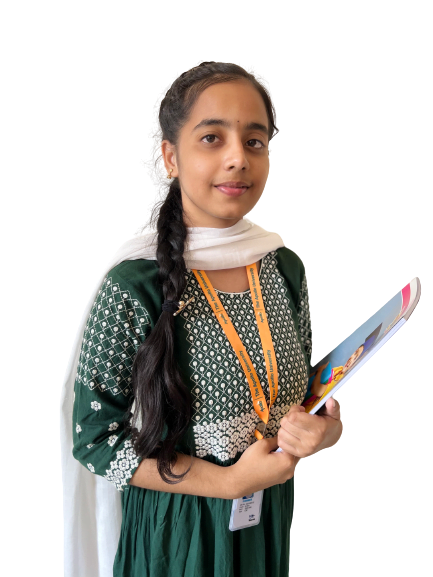 MEET OUR STUDENTS
I am Durga Prasad currently pursuing my B. Tech at the Apollo University.
For any Engineering student, the biggest attainment is to get an opportunity to start their career in a reputed organization with a good package.
The "Apollo" is a reputed organization that reaches the success in various fields. But the "Apollo" stands top in the educational sector.
As well as being a place of study the building is a place of work in a very modern sense. And it is well-developed lush green campus. Aesthetically built campus offers ideal environment to students to unlock their potential to become highly successfully professionals.
We have skilled and experienced faculty for teaching the various concepts. Here our faculty gives us integrated learning and give us rich exposure which is of crucial importance for the present and future skills. My experience at "The Apollo University" was full of learning and grooming. It was a great experience studying at "The Apollo University" a memory to cherish for life-time.
---
Durga Prasad
The Apollo University