COURSE OVERVIEW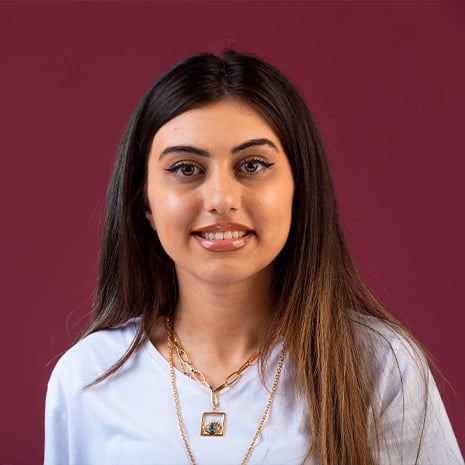 The 4-year B.Sc Imaging Technology program equips students with the skills to diagnose various diseases and disorders in the human body using imaging technology. In addition, this course will give students insights into how radiology and imaging technology are used within medical care units to precisely diagnose patients & ailments.
The module is designed to train students in physics related to radiology, radiographic and diagnostic imaging techniques, radiographic photography and image processing. Under the flagship of the globally-acknowledged Apollo Group, the course emphasizes a modern medical curriculum to equip graduates with the knowledge, skills and values essential for a confident medical career in the 21st century.
PROGRAM HIGHLIGHTS
Following are the key features of the B.SC IMAGING TECHNOLOGY program at TAU.
Mentored by faculties of Teaching Hospital
Emphasis on early patient contact
Development of critical thinking skills
Simulation-based training and learning of communication skills and
professionalism
Innovative use of Technology-Enhanced Learning to revolutionize student learning
Assessment and professional development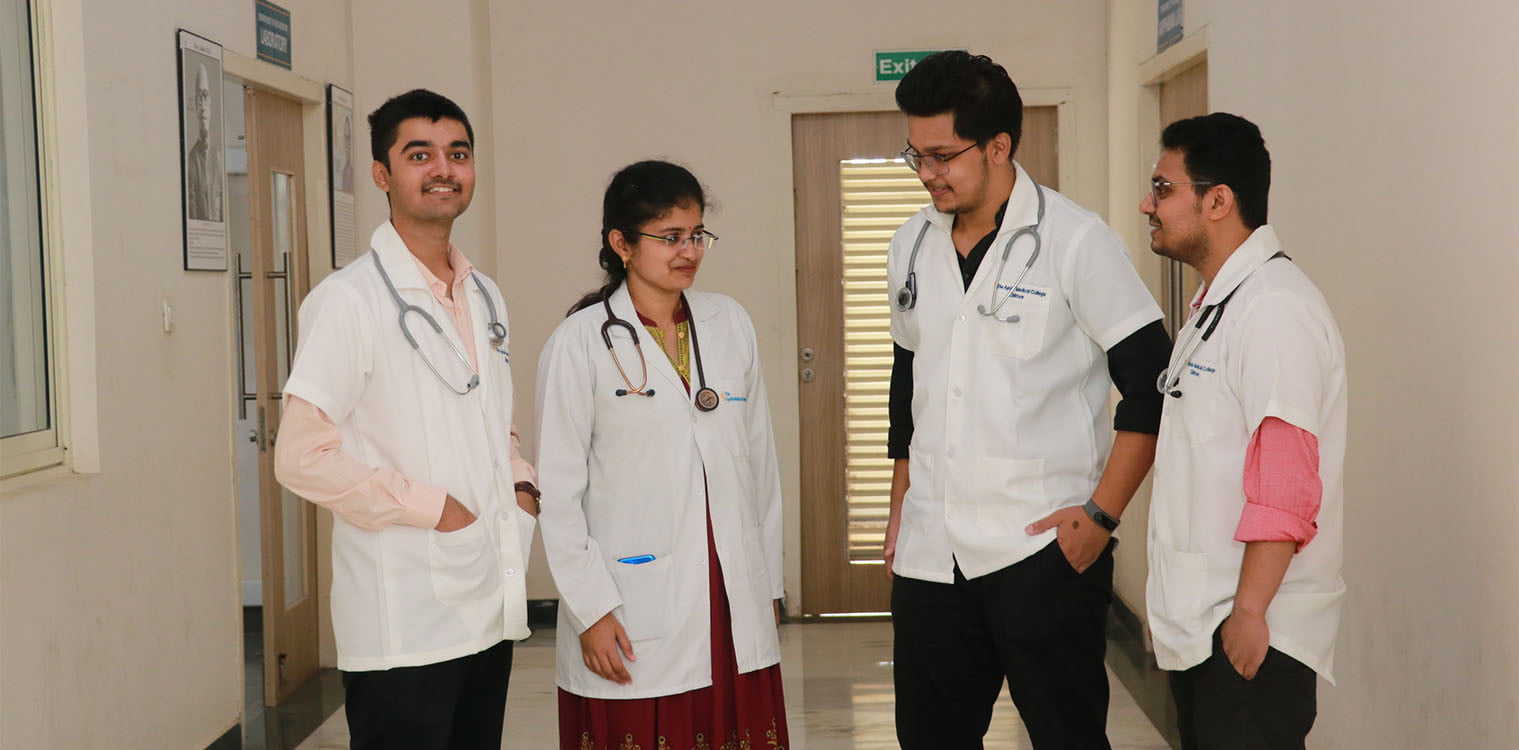 PROGRAM FEE AND SCHOLARSHIPS
| | |
| --- | --- |
| Admission Fee (One-Time Fee) | ₹ 6,500 |
| 1st Year | ₹ 1,06,300 |
| 2nd Year | ₹ 1,06,300 |
| 3rd Year | ₹ 1,06,300 |
| 4th Year | ₹ 12,800 |
| Total Course Fee | ₹ 3,31,700 |
Scholarship is available for eligible students
Eligibility
Intermediate/10+2 or its equivalent examination with an aggregate of 50% marks from a recognized board under AISSCE/ CBSE/ ICSE/ SSCE/ HSCE/ NIOS or other equivalent board or Intermediate.
Apply Online: https://theapollouniversity.edu.in/form.php  or visit our webpage for additional information www.theapollouniversity.edu.in
Documents Required: 
• SSC/ 10th , Intermediate / +2 Mark sheets
• Conduct & Transfer certificates
• Migration Certificates in case of students from other States
• Aadhaar Card
Helpline No: 79955 74330
After the completion of the B.Sc Imaging Technology program, students can explore the following opportunities: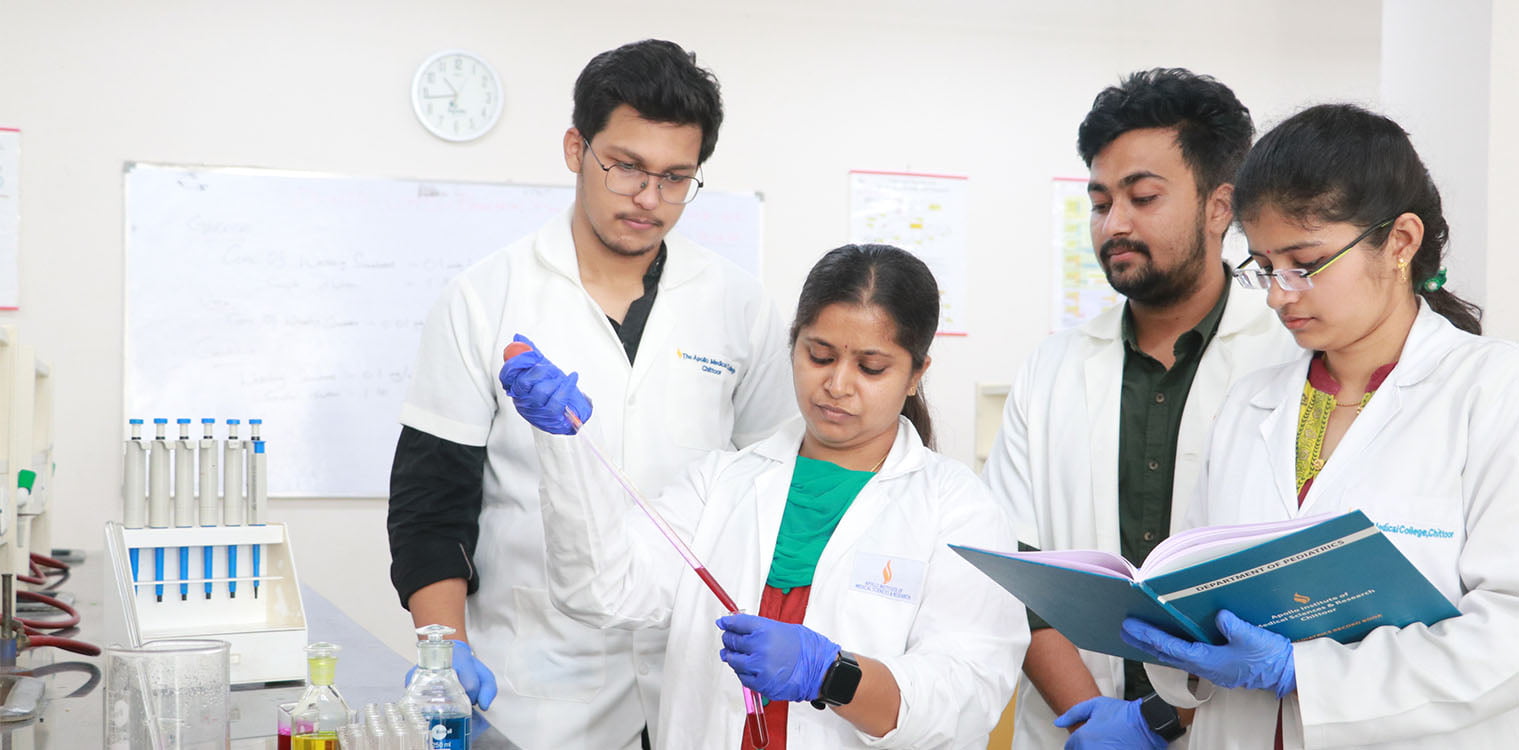 CT Scan Technician
X-Ray Technician
MRI Technician
Optical Laboratory Technician
Radiology Technician