Road safety awareness rally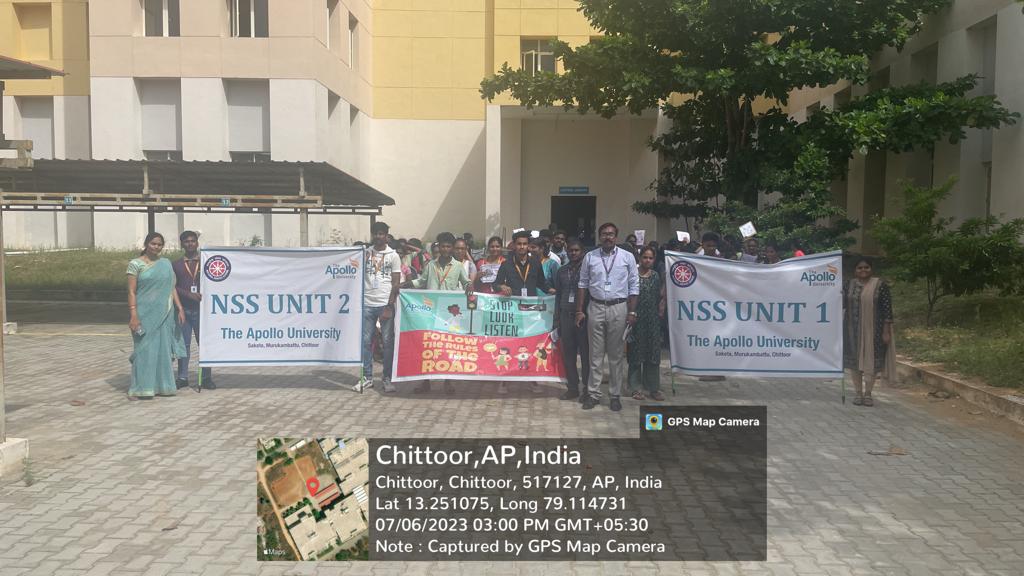 In view of several road accidents taking place in the community, NSS UNIT 2 of The Apollo University organized a rally with the theme of  'Road safety' on  06.07.2023 (Thursday) within the campus. The aim of the program was to sensitize students  and all the employees to adhere to the road safety measures to prevent accidents.  

NSS volunteers (Unit 1 and Unit 2) of The Apollo University took  part in the program and marched the length and breadth of the campus delivering some catchphrases on road safety to bring an awareness to the students and public. Placards and pamphlets were displayed as part of the rally.