Organ donation Awareness Program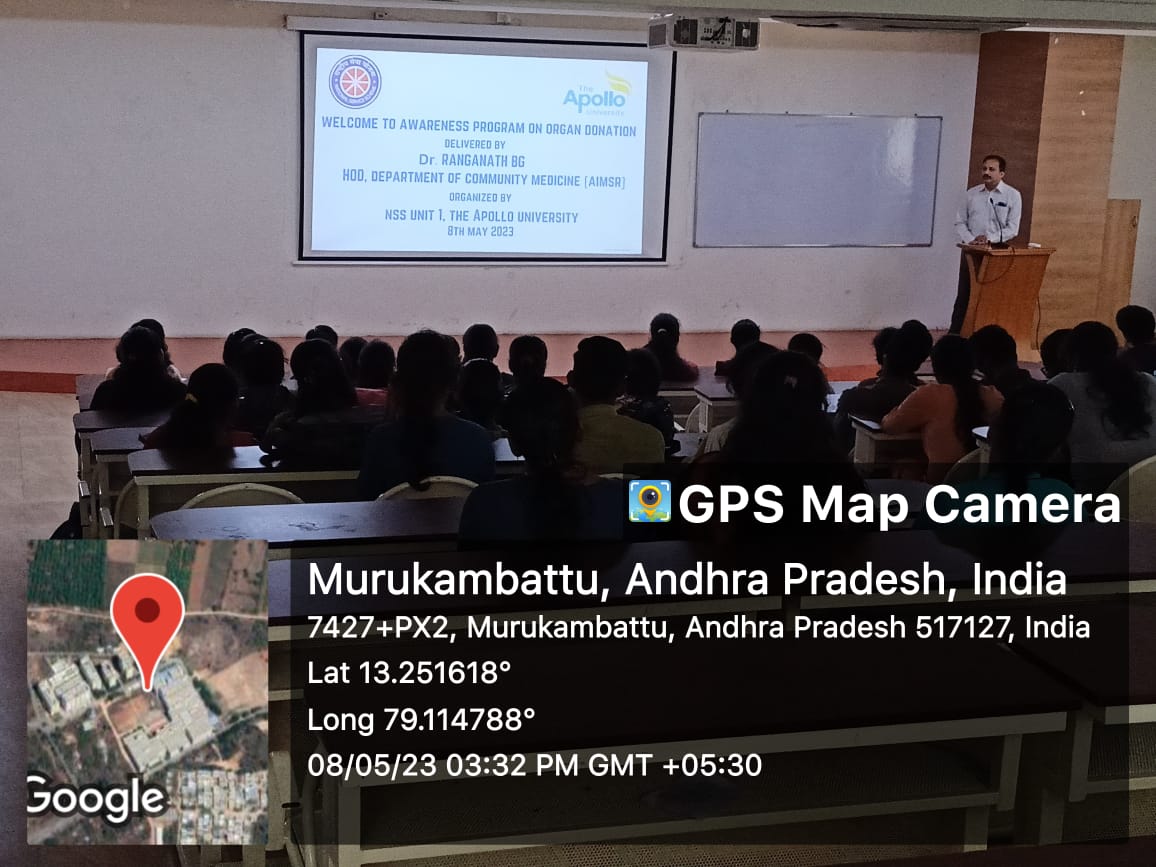 Organ donation awareness event was scheduled on 8th May 8, 2023, both Unit 1 & 2 NSS volunteers were present. Dr. B.G Ranganath professor and head of the department of Community Medicine, Apollo institute of medical sciences and research was invited to share his knowledge on organ donation with NSS volunteers. Ms. Saranaya was the master of ceremony, and she welcomed the guest speaker, and others seated in the lecture gallery. Later she introduced Dr. Ranganath to all the participants.

Dr. Ranganath began the event by asking which organs can be donated? Likewise, he continuously engaged the audience with his question and answers. He explained the importance and need of organ donation, and he gave the statistics of individuals in need of organs transplant and number of potential organ donors available. He pointed that there is significant mismatch between the need of recipients and organ donors.

Hence, he stressed the NSS volunteers to bring awareness of importance of organ donation among his family members and friends. Furthermore, he guided the students how to register for the organ donation and asked the students to take pledge on raising awareness of organ donation. He throwed light on cadaveric organ donation and living donation. Additionally, he requested all NSS volunteers to act as ambassadors of organ donation.

He explained various scientific and legal factors involved in cadaveric donation. Lastly, he answered the questions asked by the NSS volunteers and program officers. This event concluded by vote of thanks given by Mr. Ashok PM Reddy, Program officer unit 1.