NSS ACTIVITY – SHRAMDAAN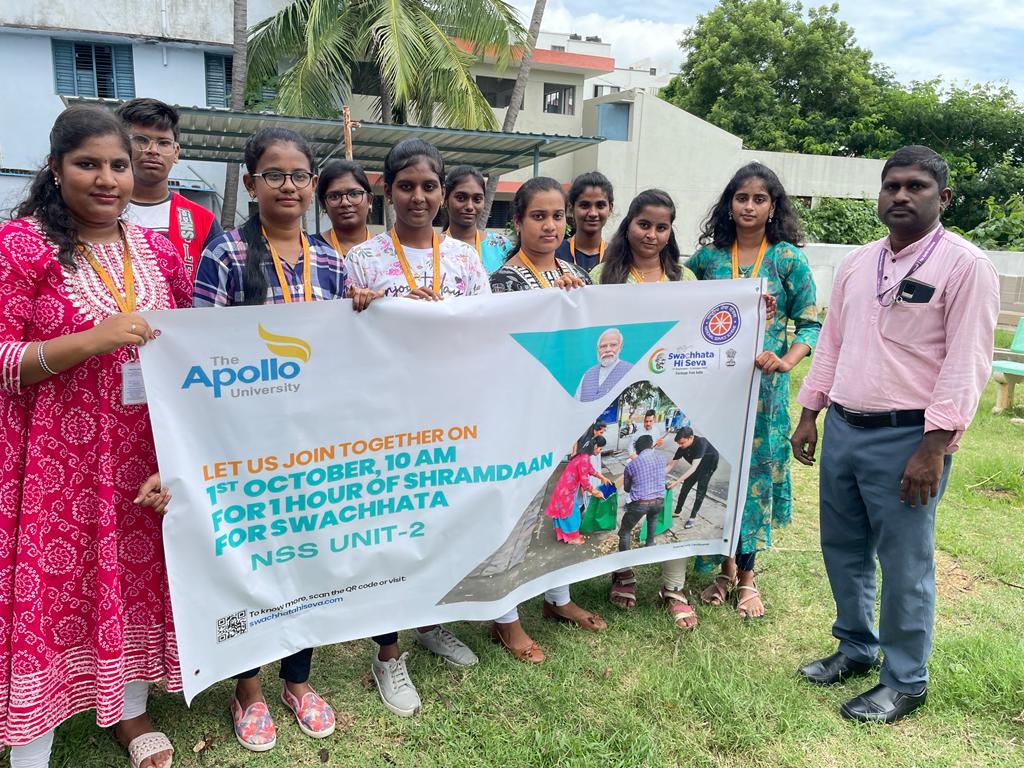 This shramdaan activity is part of swachhbharath mission and it was scheduled on 1st October 2023.
NSS volunteers from unit 1 and unit 2 arrived at the old age home around 9.45 am. This is located on Rajiv Gandhi Road, Chittoor. Volunteers were divided into several groups and before the beginning of the cleaning/gardening activity they were introduced to the residents of the old age home. More importantly, they all had a very good interaction with the senior citizens, which was evident from their involvement. Furthermore, one of the volunteers was in tears and I went up to him and asked the reason, he told me that his grandfather was in the same old age home several years ago.
After the interaction, volunteers began the shramadaan activity in the utility and park area. As a part of this activity, they have
cleared lot of scrapped steel structures
uprooted many plants
cleared the garbage
cleared the big heap of cocoanut leaves
picked all stones that were hindering the movement of the residents
This activity lasted for nearly two hours and at the end many of the residents walked up to our volunteers to thank them for visiting and making a difference to their residence. Before disbursing program officers thanked all NSS volunteers for their valuable contributions.