Induction Inaugural at The Apollo University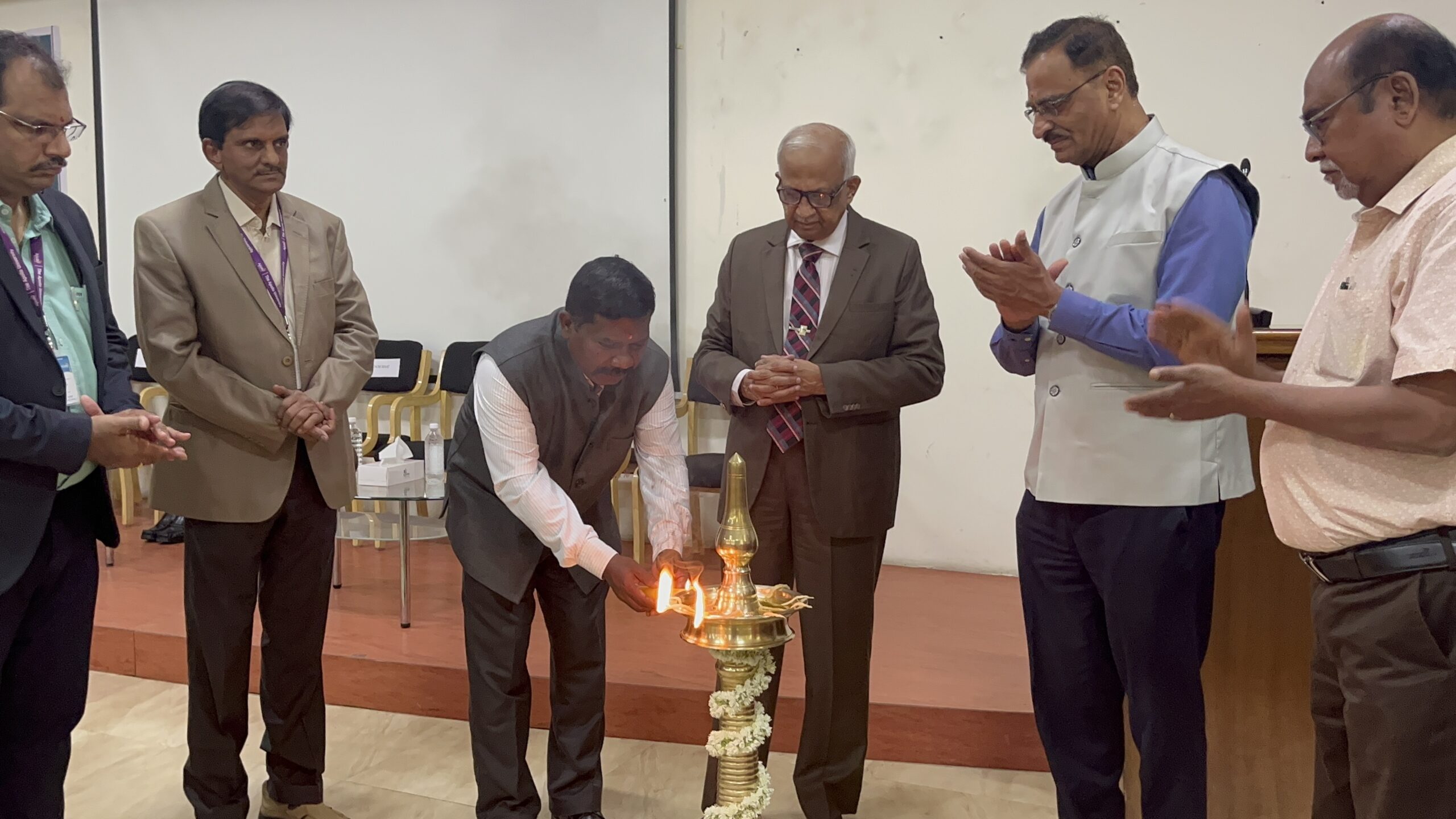 The Apollo University welcomed its new cohort of undergraduates and postgraduates through a comprehensive Induction Program from the 8th to the 15th of September 2023. This inaugural event aimed to familiarise students with both academic and non-academic facets of their respective courses, encompassing Engineering, Clinical Psychology, Biomedical Science, and Management.





Day 1
Induction Inaugural (08th September 2023) The program commenced at 10:30 AM in Lecture Gallery 4, symbolised by a lamp-lighting ceremony signifying truth, knowledge, and understanding. Dignitaries included Chief Guest Dr. Shyam Vasudeva Rao (Director and Founder, Forus Health), Honorable Vice Chancellor Dr. Vinod H Bhat, Prof. M Potharaju (Registrar), Prof C Sunil Kumar (Dean of SOT), Prof. Mariappan (Dean of SOM), and Prof. A. Sethurama Subbaiah (Controller of Examiner). The agenda encompassed an introduction to university culture, code of conduct, resources, training, and placement.

Day 2
Academic Regulations and Evaluation (09th September 2023) The morning session, led by Prof. M Potharaju, delved into academic regulations, history, and qualifications. Prof. A. Sethurama Subbaiah then elucidated general rules on evaluation, emphasising the critical role of attendance and various facets of the end-semester examination. Life Skills and University Officers' Addresses (09th September 2023) Prof K V S G Murali Krishna enlightened students on life skills, paying homage to influential personalities. The afternoon witnessed addresses from University Officers, shedding light on various committees and their importance.

Day 3
Fun with Mathematics, Digital Campus, and Campus Visit (10th September 2023) Dr. B. Nageswara Rao simplified mathematics basics, followed by a discourse on digital campuses by Mr. Mohammad Asim. The day concluded with a campus visit to familiarise students with their new surroundings.

Day 4
Emotional Management and Soft Skills (11th September 2023) Dr. Jayan Nambudiri explored emotional management through behavioural technology, stressing its impact on career choices. Dr. B T Thirukumaran emphasized the importance of soft skills in workplace behaviour.
ICT-Based Learning and Local Visit (11th September 2023) Dr. T. Vivekanandan highlighted the role of ICT in education. The day concluded with a local visit facilitated by program coordinators.

Day 5
Innovations, Importance of English, Yoga, and Sports (13th September 2023) Dr. Chandra Mohan discussed innovations in education, while Dr. S. Feroz Begum underscored the significance of English in the professional realm. The day included sessions on yoga and sports, emphasising their role in holistic development.

Day 6
Time Management and Psychological Health (14th September 2023) Dr. S. E. V. Subramanyam, in an online session from Melbourne, emphasised time management's crucial role. Dr. S. Bhaskar Naidu explored the importance of psychological health in overall well-being.
Introduction to University Clubs (14th September 2023) Different university coordinators introduced clubs focusing on various aspects such as reading, innovation, event management, social responsibility, and more.

Day 7
Goal Setting, Career Counselling, and Valedictory (15th September 2023) Dr. Dunstan Rajkumar discussed the SMART process of goal setting. Prof. M. Mariappan and Dr. K. R. Praneeth shed light on the importance of career counselling. The program concluded with a valedictory session and cultural performances.