Guest talk on World TB Day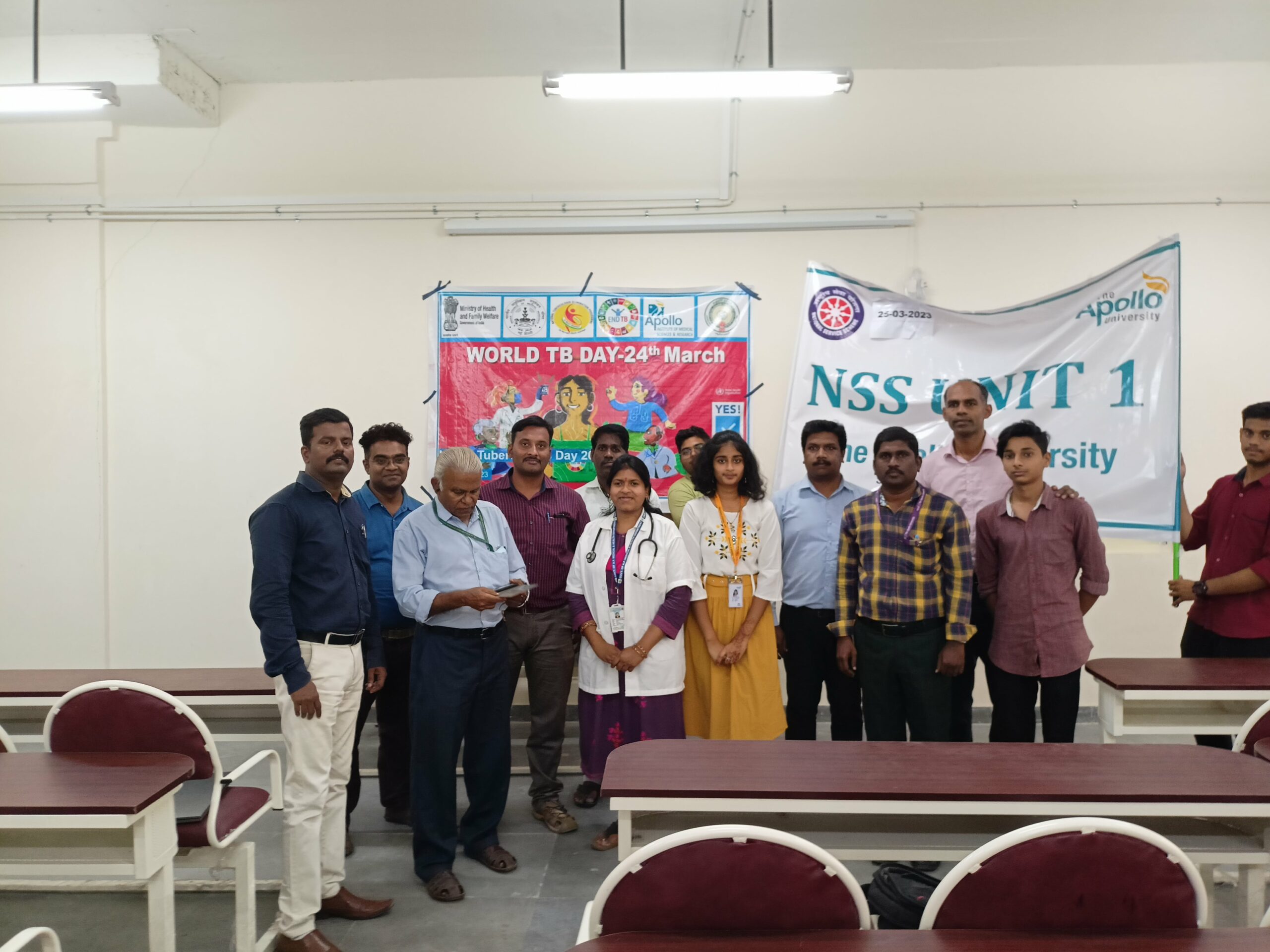 On account of World TB day, The NSS units of the Apollo University organized a guest talk on Tuberculosis on 24/03/2023. Dr. K R John, Professor Emeritus, Apollo Institute of Medical Science and Research, Chittor, Dr. Sharmila, District TB officer, Chittoor and Dr. Kabilan, Assistant Professor, Department of Public Health, Apollo University, chittoor were invited as guest lecturers.

The resource persons created awareness of TB and they explained the efforts required to end the global epidemic. The session provided an opportunity to educate students on improved TB prevention and treatment.