Clean & Green on Inauguration Day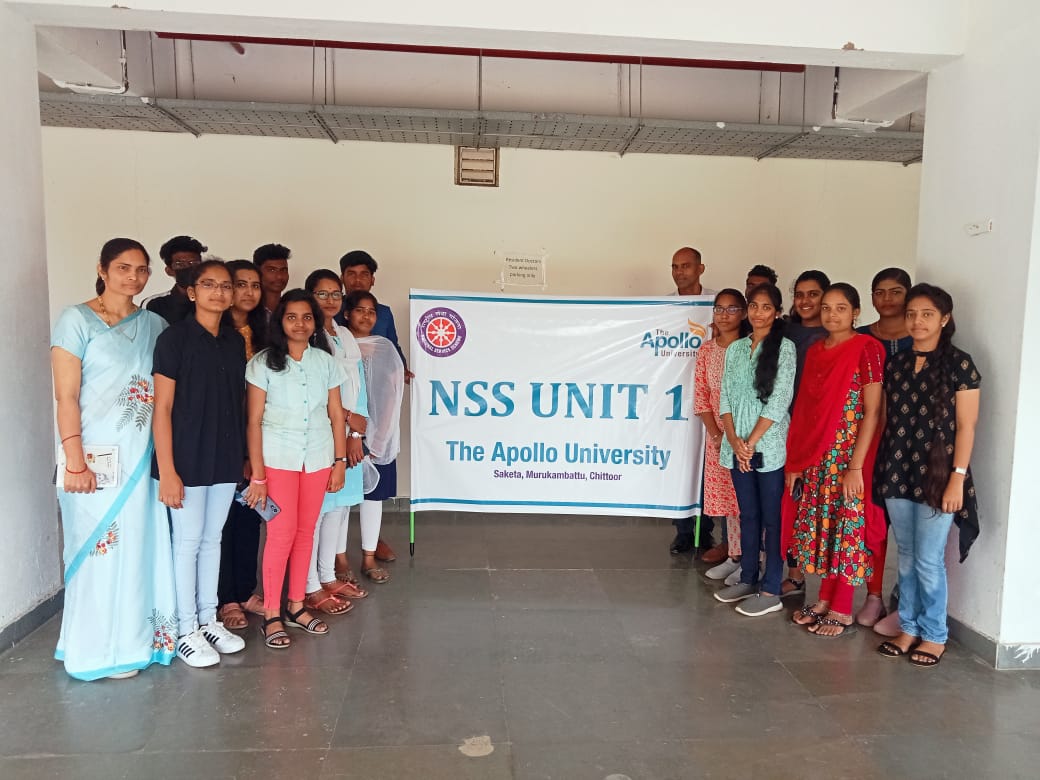 The inauguration ceremony of NSS units 1 and 2 of Apollo University took place in Lecture  Hall 2 at 2.00 pm on 09th January 2023 at Apollo University . NSS Programme Coordinator, Dr. Shahanaz and NSS Program Officer, Mr. Ashok PM Reddy welcomed the guest gathering.

Honorable Vice Chancellor of the Apollo University Prof. H. Vinod Bhat graced the event as chief guest and the respected Registrar Prof. Pothuraju was the guest of honor. Both of them along with Dr. Sunil, Dean of Technology inaugurated the event by lighting the lamp. Dr. Shahanaz described about the mission and broad objectives of NSS.

Followed by that Vice Chancellor emphasized the importance of a University to involve in community outreach activities. He said, the true sense of satisfaction comes only when we create a difference in other lives. The venue was Jam packed with NSS volunteers who were beaming with energy and enthusiasm.

During the event one of the NSS Volunteers briefed about the upcoming NSS activities. Mr. Ashok PM Reddy proposed vote of thanks. After the conclusion of the program more than 100 Volunteers were involved in campus clean and green activities. During this activity they have collected all kinds of plastic trash around the University building.