Blood Donation on Founders Day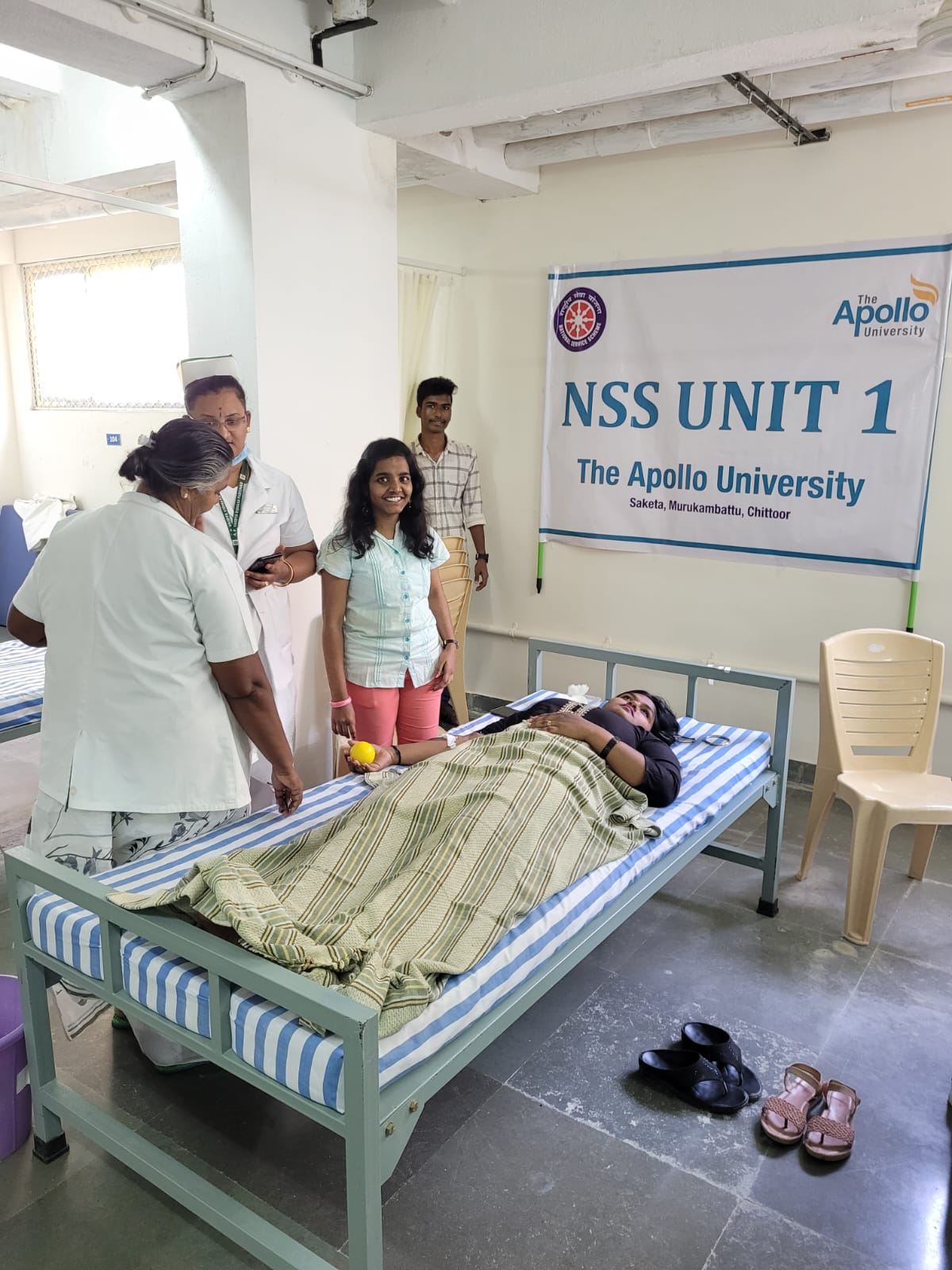 On the auspicious occasion of Founders' Day, which is on 2/4/2023, NSS Units of the Apollo University taken a heartfelt initiative to give back to society and make a positive impact on the lives of others. The program was meticulously planned, ensuring a seamless and safe donation process.

We collaborated with local blood banks and medical professionals who provided their expertise and guidance throughout the event. Stringent health and safety protocols were implemented to prioritize the well-being of donors and maintain a hygienic environment.

About 100 plus including NSS volunteers, students, teaching and non teaching staff have donated blood made the noble event a grand success.