National Service Scheme – Health screening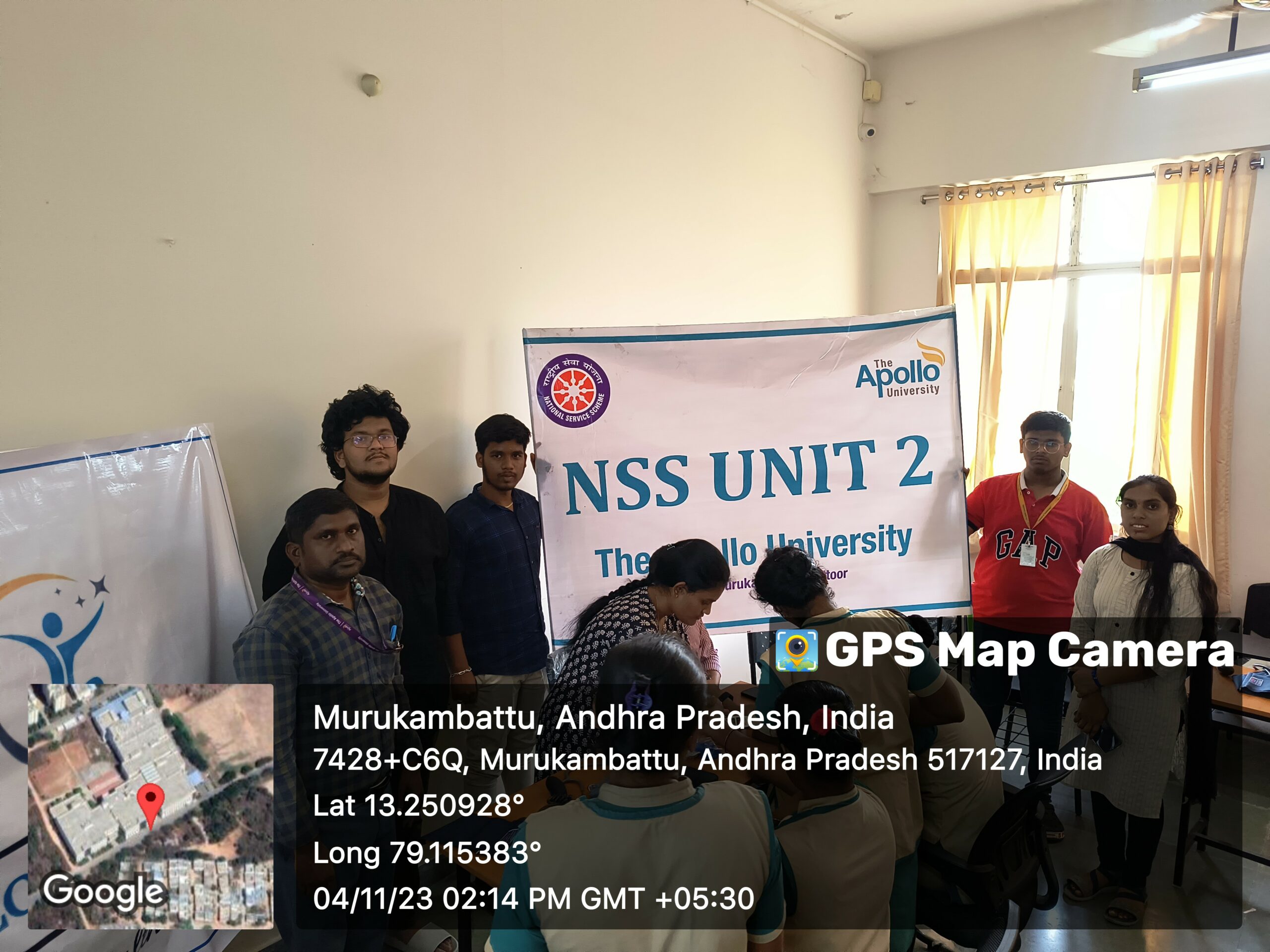 Health screening for non-teaching staff was organized by the Department of Clinical Psychology on 4th November2023. NSS volunteers from unit 1 and Unit 2 have attended and supported the event.
Dr. Haseena (Faculty of Psychology), Mr. Ashok (Nss Unit 1 coordinator) and Mr. Thirupal (NSS unit 2 coordinator) from Apollo University were overlooking the event.
Volunteers from both Unit 1 and Unit 2 were involved in regulating the queue, scheduling the appointments for the staff, collecting the biography, checking weight, height, and body mass index. Furthermore, our volunteers were arranging and organizing the health screening area. Few volunteers were involved in guiding the non-teaching staff from different areas of the campus to the screening area. Additionally, if any of the staff were found with abnormal parameters, they were guided by volunteers for further intervention. This screening began at 2 pm and concluded by 4 pm.