Extempore Program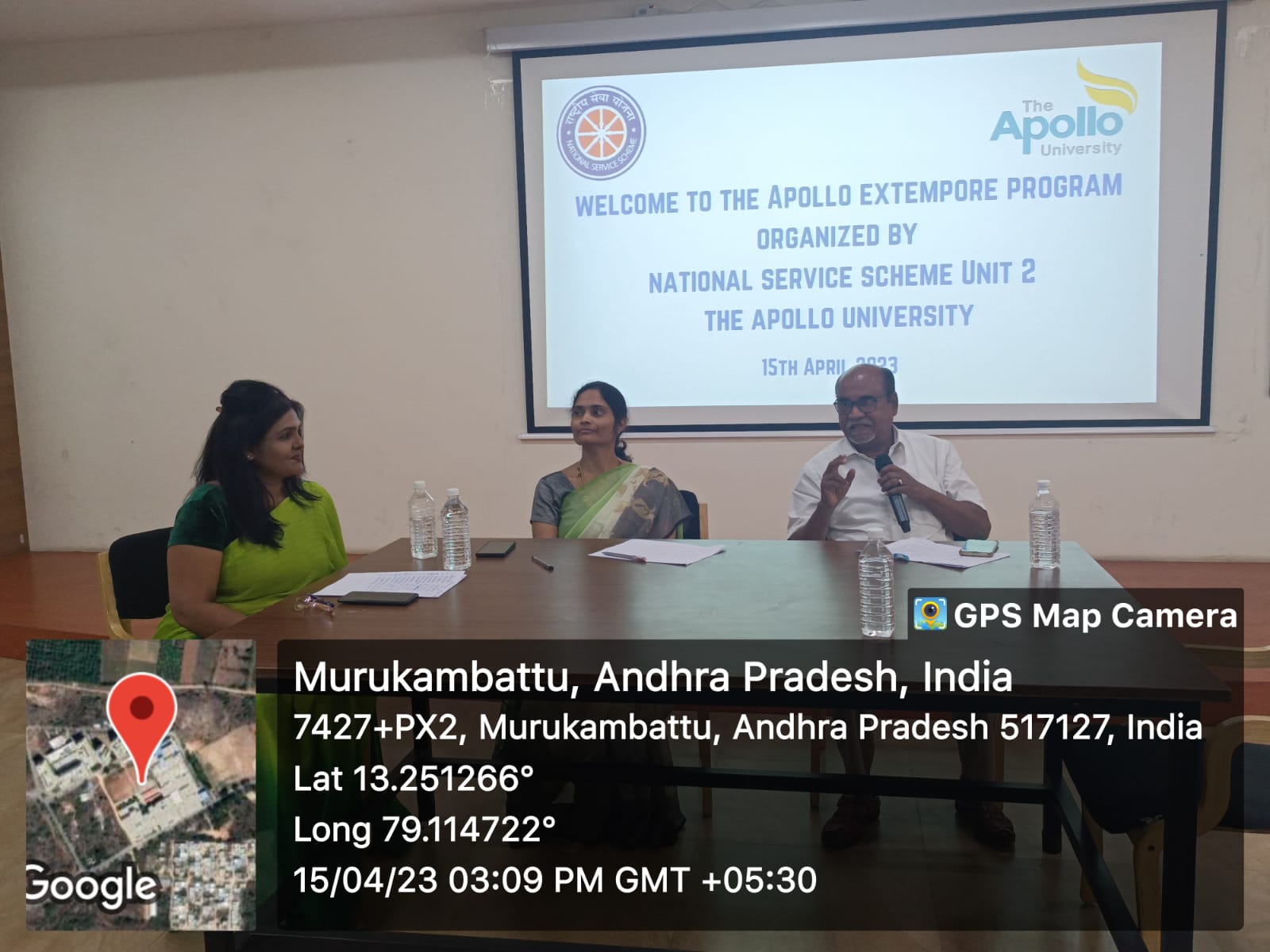 The extempore event was organized on April 15th. NSS volunteers from unit 1 and Unit 2 have attended the event. Dr. Sethuraman Subbiah (The controller of exams), Ms. Andrea Mallya (English instructor) and Dr. Shahanaz (Assistant professor of Management studies) of The Apollo University were the judges of this extempore event.

The topics that were chosen for the extempore were road safety, eve teasing, gender discrimination, drug addiction, mental health, bio-wars, global terrorism, swatch Bharath and girl child education. Each participant was asked to pick a random topic from the lot and then asked to speak about the topic for about 3 minutes.

Welcome note was given by Ms. Deekishitha Reddy from unit 2 and then Mr. Ashok Reddy (program officer for Unit 1) had briefly recalled the instructions given to the participants. There were around 16 participants from unit 1 and unit 2. This event has begun at 2.10 pm and concluded around 3.30 pm. After the completion of presentations Dr. Sethuraman had given feedback on the topics chosen and presentations. Later Mr. Ashok Reddy had announced top 2 performers from each unit. From Unit 1 they were Ms. Yeshoda (Program was concluded with vote of thanks by Ms. Deekishitha.