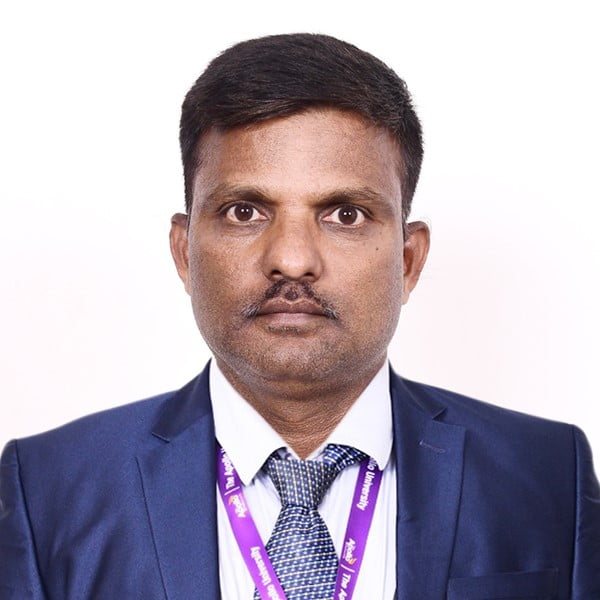 Dr.B.Nageswara Rao View All
Associate Professor
School of Technology
Dr. B. Nageswara Rao, Associate Professor, in Mathematics in the school of Technology Joined  on the 10 th August 2023.
Dr. B. Nageswara Rao is graduate from BS&JR Degree college Tekkali, Srikakulam (dist), M.Sc., from Andhra University, Visakhapatnam, M.phil from Sri Venkateswara University Tirupati and did his Ph.D., from K.L University, Vijayawada. He has 17 years of teaching experience. His area of Research is Algebra and area of speclization is fuzzy algebra/ vague algebra.
He has published 27 Research papers in repudiated International Scopus indexed, web science Journals. He has Life membership in International journal of Mathematical science Engineering Applications with (ISSN NO:0973-94240, LMNO:1128) And Andhra Pradesh society for Mathematical sciences(LM NO:944), also he Received Associate Fellow from the Andhra Pradesh Akademi of science Amravati  Based on Research contribution  during the academic year 2018.
He presented five research papers in national conference and he participated 27 national conferences throughout the India. Also he presented one research paper in international conference International Conference RAMAS 2023 held on july 13-14 in Eudioxa Research University USA.
He will be reporting to Head of the Department of Computer Science and Engineering and the Dean for School of Technology.