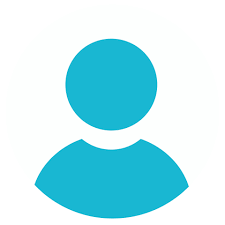 School of Health Sciences
Mr. Ashok . PM Reddy has received Master of sciences degree in Medical Physiology from Manipal University (2009) and Bachelors of physiotherapy degree (2005) from The Tamilnadu Dr. M.G.R. Medical university. He has nearly 14 years of teaching experience in Human Anatomy and Physiology and carried out various administrative roles such as head of students and faculty promotions, probation officer, member of campus effective planning committee, and in charge for ExamSoft, a software to construct, administer and grade exams.
Education + -

Graduation In :

Bachelors of Physiotherapy

Graduation From :

Graduation Year :

2005

Post Graduation In :

Masters in Medical Physiology

Post Graduation From :

Post Graduation Year :

2009

Experience+ -

The Apollo University, Chittoor from Dec-2022

American International College of arts and Sciences- Antigua (Unit of American University of Antigua College of Medicine (AUA)) Antigua and Barbuda, West Indies. 2010-2022

The Chennai Medical College (SRM group), Trichy 2009

Padmavathi College of Physiotherapy, Dharmapuri 2005-2006

Key Publication+ -

Sivakumar.G*, Arul Amuthan, Ashok P.M Reddy Dhiren,, Rajesh.T Vidyadhara D J.
Temporary Bilateral Common Carotid Artery Occlusion in Wistar rat is not a reliable model for ischemic stroke, Research journal of Pharmacheutical, Biological and Chemcial sciences. 2015;163:200 –206.
Presented a paper titled 'Pterion ossicle- A case report' in 58th National Conference of Anatomical Society of India, held at Dr D.Y. Patil Medical College, Pune, Maharashtra on 27th-29th December 2010.