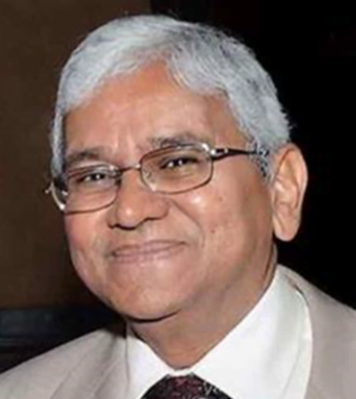 Dr. Ravi Raju Tatapudi
Pro Chancellor, Apollo University
---
Dr. Ravi Raju has more than 40 years of Academic and Administrative experience in the Higher Education space in Andhra Pradesh and Telangana. He was the Vice-Chancellor of Dr. NTR University of Health Sciences, Director of Medical Education of the Combined State of Andhra Pradesh; and President of the Indian Society of Nephrology.
Dr. Ravi Raju is part of the Apollo Hospitals Group for the last 2 decades as Chief Consultant Nephrologist at our Vizag Hospitals. He has also been working on several research projects of Epidemiology and Etiology of Kidney diseases in Andhra Pradesh, Odhisha and Chhattisgarh in the role of Principal Investigator.
In recognition of his services in field of Medicine, Dr Ravi Raju has been awarded Life-Time Achievement Award by the Indian Society of Nephrology; Sardar Vallabhai Patel National Award for Distinguished Service to Nation; D.Sc. (Honoris causa) from Sri Chandrasekharendra Saraswati University, Kanchipuram and a Fellow of the Royal College of Physicians. Dr. Ravi Raju is a Member of the Governing Body of National Board of Examinations, Member of the Selection Committee, B C Roy National Awards, Selection Committee ICMR National Awards, and Expert Panel University Grants Commission.
Dr. Ravi Raju is married to Dr. Radha, Gynecologist and former Principal, Andhra Medical College. His son is a Nephrologist in NYU Langone Health, NY, USA.
---
The Apollo University aspires to create global leaders of the future, through transformative education developed at the intersection of healthcare, technology, and management having roots in Innovation & Research in an inclusive culture that stimulates critical thinking and sustains our legacy of excellence.
In his role, Prof. Vinod Bhat will be responsible for the smooth functioning of the University, devising strategies and action plans for achieving Academic Excellence, nurturing a Research and Innovation ecosystem Governance supported by National & International Collaborations and good.
---