Two Day Workshop on Artificial Intelligence and Computer Human Technology at The Apollo University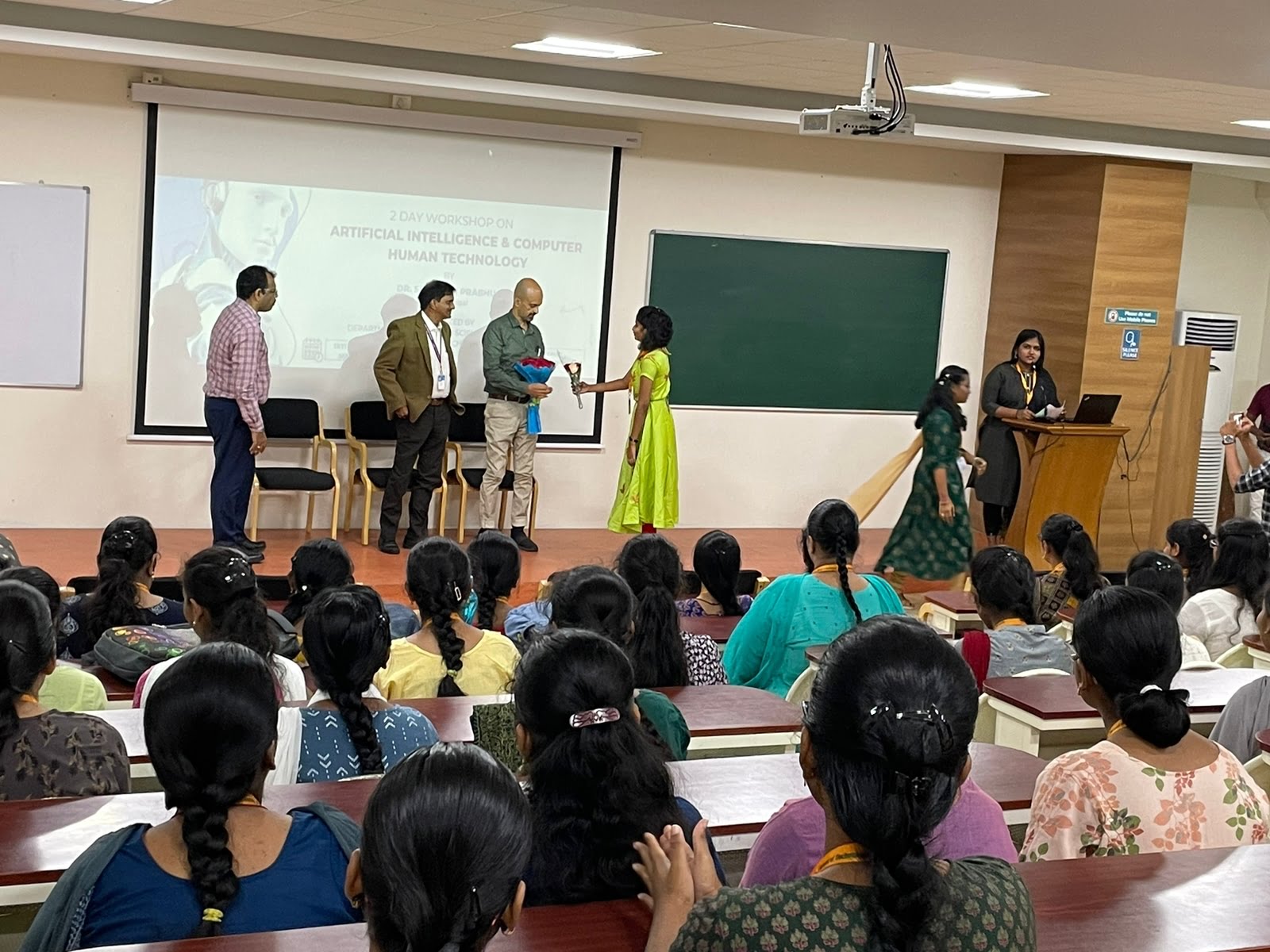 The Department of Computer Science & Engineering of The Apollo University has organized a two-day workshop on 18.03.2023 on Artificial Intelligence and Computer Human Technology. The workshop was conducted by an expert Dr. Srikanth Prabhu, MIT, Manipal.

While inaugurating the workshop Prof., Potharaju Malasani , Registrar said that the University is now offering 28 programs in different faculties such as Technology, Mangement, Health Sceinces and Social Sciences. He announced that the University is offering seven B.Tech programs of different specializations in CSE. The University has designed its curriculum by giving lot of scope for the students to develop skilling and complete personality.




Dr Prabhu in the workshop discussed on various latest technologies such as Artificial Intelligence, Robotics, Deep Learning, Augmented and Virtual Reality. Dean & HOD-CSE, Dr. Sunil Kumar, Dr Hima Bindu, staff and students participated in the workshop.